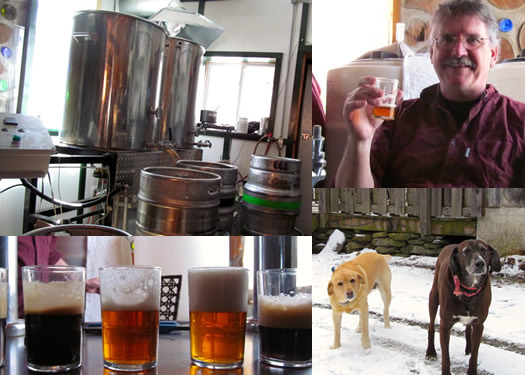 By Casey Normile
For a decade, Jonathan Post -- who has a Ph.D. in English -- worked at colleges and universities around the area. But when a program he was connected to at UAlbany ended, he decided, "Fine, if I can't be a doctor of English, I'll be a doctor of beer."
So last April, he started The Beer Diviner. He now brews from his nano-brewery in Cherry Plain -- about an hour east of Albany in Renssealer County, out past Averill Park.
But Post's journey as a brewer took an important step a bit farther away than that: in a small village in Burkina Faso.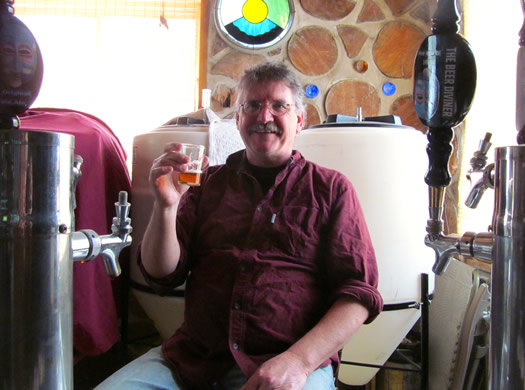 Here's the story, as he tells it: Ten years ago, Post was visiting Africa with a friend. While spending time in a village in Burkina Faso -- in West Africa -- he learned about their beer brewing process. And already a home brewer himself, Post taught them some of his own tricks. The villagers elders then invited him back to help build a small brewery.
So one night during the return trip he was asked by the shamans to the divination room. After a while of chanting and prayers, they finally told him: "You're the beer diviner." He asked them what that meant and they answered: "We don't know."
And that was his sign.
"There aren't a lot of breweries here in Albany," says Post, who sees his brewery as a way of engaging with community. "So I decided, well, if I'm going to brew in Africa, I should probably brew here as well."
He came back home and ramped up his brewing, eventually growing from a small home brew system to a larger two-barrel system.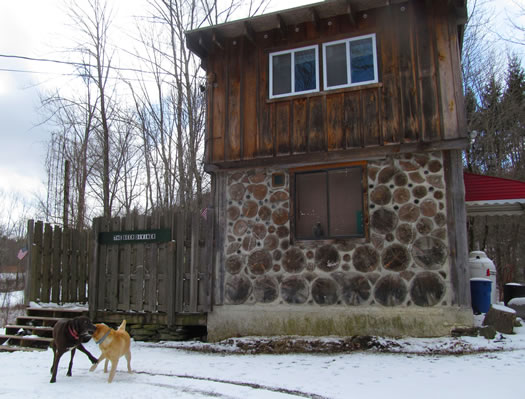 "Beer is my religion."
Post takes his beer seriously. It's not just a hobby or a business for him.
"Beer is my religion," he says. "I see beer as spiritual. In African culture, that's what beer is, it is spirit."
And he wants to bring his religion to the people. In one year, he has expanded to distributing to retailers around Albany, as well as getting onto taps at City Beer Hall and Excelsior Pub Room. And in a few weeks he'll be joining 50 other New York State brewers at TAP NY at Hunter Mountain.
Post and his operation dwell in a small building on his property in Cherry Plain. The tasting room only consists of two stools and the brewing system takes up half of the space. His dogs, Jasper and Honey, greet you at the door and Post is more than happy to welcome you at almost any time. He's there mostly every day, but asks that visitors call before they come in case he's out delivering and distributing.
Since his system is still small, he is able to use a lot of local ingredients, including his own hops. Under state law, The Beer Diviner qualifies as a farm brewery. (At least 20 percent of all of his ingredients are grown in New York state.)
The beer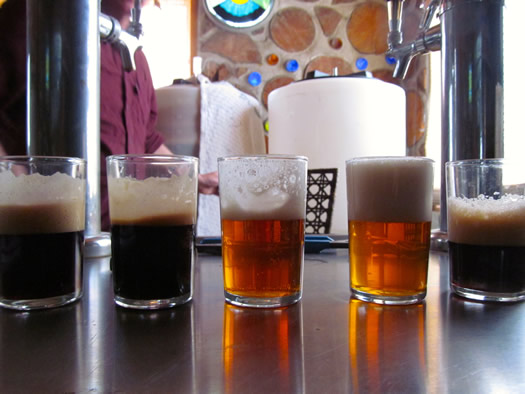 I tried his Pale Ale, Brown Ale, Gruit/Pale Ale blend, Imperial Coffee Oatmeal Stout, and Vanilla Bourbon Porter. The Pale Ale was dry and hoppy but not too tart. The Stout was smooth and flavorful without being syrupy. And the Porter was tasty. But the real standouts were the Brown Ale and the Gruit/Pale blend.
Post says the yeast used in the Brown Ale is a British Ale yeast developed by the Brewer's Science Institute in Colorado. And the result is a rich beer with a whiskey flavor to it, without any actual whiskey in it. The Gruit, on the other hand, is light and citrusy, almost like a cider without the sweetness. Post attributes the flavor to its base of wormwood, yarrow, grains of paradise, and honey rather than hops.
It's important to note that if you like consistency with your beer, you might find The Beer Diviner to be a little more... creative. When it comes to his recipes, Post gives himself a little wiggle room -- adding a little more vanilla here, using a different yeast there, adding ginger to the batch to see how it tastes, and so on.
Consistency and quality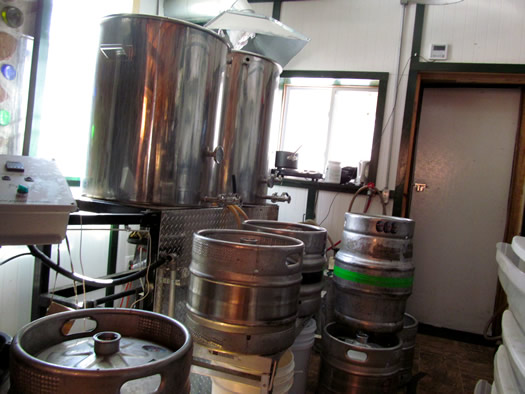 "Consistency does not mean quality," he explains, "it means doing it the same time every time. Quality means good ingredients, the right temperatures, and paying careful attention to your beer."
So sometimes, the Brown Ale you try one day may be different than the one you have a few weeks later, or the Gruit at his tasting room might be mixed with his Pale Ale.
"The great thing about having a small brewery is that it's local, community based, I can have a lot more varieties, I can be more hands on with my beer and I don't have to be so concerned about making the same brew every time."
For the adventurous, it's good. Brews are always being tweaked and you get to see the brewer's imagination come to life. For those looking for that same beer they tried and loved a few months ago, it's not ideal.
To try The Beer Diviner's work a little closer to home, his brews can be found at Oliver's Beverage Center, Westmere Beverage, The Excelsior Pub Room, City Beer Hall, and Mahar's in Castleton-on-Hudson. Post is also experimenting with a community-supported brewery arrangement, with six and twelve-month subscriptions.
Hi there. Comments have been closed for this item. Still have something to say? Contact us.