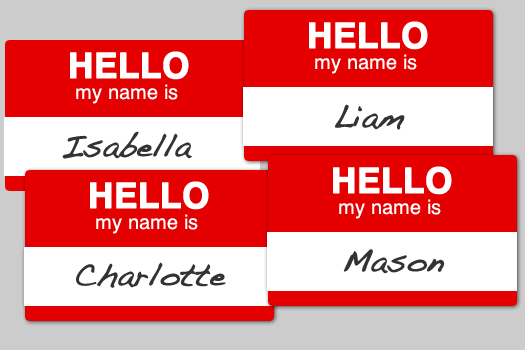 Updated
Because we were thinking about birthdays this week, we thought it'd be fun to look at Capital Region baby names. (A name is one of the first birth day presents you ever get.)
So we pulled together the numbers for the past handful of years for the four core counties of the Capital Region.
And away we go...
A quick note: The numbers here are based on baby name data published by the state Department of Health for the years 2007-2011 (the latest available through open.ny.gov). DOH doesn't provide name counts if a name was given to fewer than five babies in a county in a year -- so the lowest count for any of these names in any year is five. As a result, the totals for some of these names are probably missing a few counts, and undoubtedly there are some names used that are not represented.
Also: Because of the no-count-under-five issue, 0 doesn't necessarily mean 0 -- it could just mean fewer than five.
Names ranked by popularity
Names over time
Girls
Boys
Also: Embedded in large format above are two graphs tracking the popularity of the names over the five years. The graphs are a little hard to read, but they're clickable.
A few things
+ There aren't really a lot of surprises here. The group of names at the top of the chart is roughly similar to recent charts for the entire state and nation.
+ And as it was nationally in 2011, the boys name Mason is on a big upswing in the Capital Region. In 2009 there were 36 newborn boys given the name. In 2011, 65 got the name -- making it the most popular boys name that year.
+ Two girls name on the upswing: Avery and Charlotte -- both were given to 25 girls in 2011 after not being used more than 11 times in any of the previous four years.
+ There's a noticeable dip in the number of names represented in the data for 2010. This could be the result of some issue with the numbers (there's no name represented with fewer than 10 uses that year). We could have made a mistake (very possible). Or it could just be a dip in the number of babies born -- though NYS DOH data on the overall number of births per year doesn't really match up with that. In the Capital Region core in 2010 the number of births was down almost 3.5 percent compared to 2007 -- that doesn't seem like enough to prompt such a sharp dip. We're going to dig around a bit.
Hi there. Comments have been closed for this item. Still have something to say? Contact us.