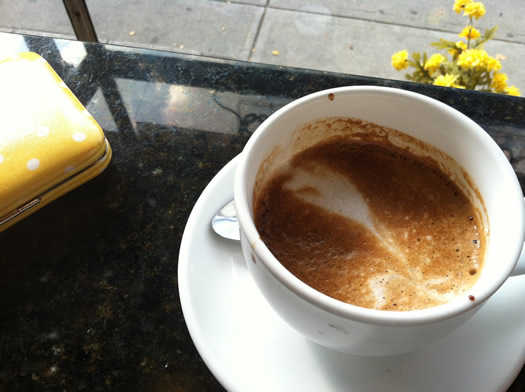 Love them or hate them, one thing that can be said about Starbucks is that they make their own rules. They've made up their own sizes, they've coined terms such as "frappuccino," and have changed skim milk into "skinny."
Most of those changes are relatively harmless, except for your poor local coffee shop barista who genuinely isn't sure what size people want when they say "grande."
But one Starbucks change is just plain wrong: the macchiato.
A Starbucks macchiato is actually just a latte with foam on top and flavored with your choice of hazelnut or caramel or what have you (a latte macchiato). It's a sugary, decadent drink that is delicious -- and full of confusion.
The traditional macchiato -- a caffe macchiato -- is a pretty serious espresso drink, all things considered. It's simply espresso with a dollop of milk foam. Depending on the café, the espresso will either be poured first and the foam spooned on top, or the foam will be spooned in and the espresso poured through it. It's an option for those who like straight espresso, but want to cut the harshness just a bit.
The word "macchiato" actually means "marked" in Italian. So its use for coffee is either because the espresso is marked with milk or because the milk foam is marked with espresso -- it depends on how you make it.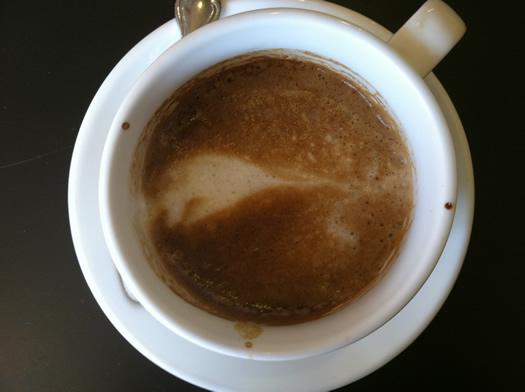 According to Zaya from Caffé Vero in Lake George, the macchiato is "a pretty easy drink to make."
What would you make if a customer asks for a macchiato?
"A double shot mixed with a little bit of milk and foam on top."
How many times do people order it expecting a Starbucks macchiato?
"About a thousand times a day, most people who order it either don't know what it is or they're looking for a caramel macchiato from Starbucks. They want something hot and foamy and sweet with lots of milk and that's a latte, not a macchiato."
Erin from Uncommon Grounds in Saratoga said he'd probably never recommend a traditional macchiato to a customer.
"It's one of those drinks that very few people are into. People who like espresso just want espresso and people who want something a little lighter usually just go for a cappuccino," he explained. "About 70 percent of the time, when people order it, they want a Starbucks caramel macchiato instead."
So at Uncommon when a customer orders a macchiato, baristas usually double check to ask them if they want a macchiato or a Starbucks macchiato. (As it happens, the Starbucks menu also includes the traditional macchiato, listed as an "espresso macchiato.")
Considered against all the problems in the world, the Starbucksing of the term macchiato isn't a big deal. It's pretty much the definition of a first world problem. But it's the kind of thing that causes grief for your local baristas. So do them -- and yourself -- a favor the next time you step up to the counter: know what you want, be specific and order clearly. You'll make your barista's day a little bit better -- you'll get what you want.
Casey is a former barista at a local coffee shop.
Earlier on AOA:
+ In 2011, Daniel had high praise for the macchiato at Caffe Vero
+ Do you tip at food trucks, the coffee place, counter service?
Hi there. Comments have been closed for this item. Still have something to say? Contact us.