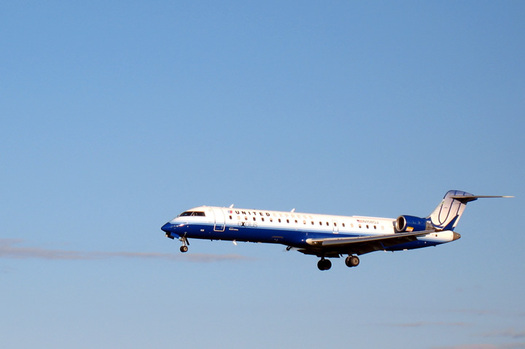 State Assemblymen Steve McLaughlin, Jim Tedisco, and Michael Fitzpatrick announced today that they're drafting legislation that would prohibit state politicians, as well as state employees, from keeping frequent flyer miles and hotel/car rental points they accumulate while on official travel.
From the press release:
"Frequent flier miles for state travel should be banked to lower costs for taxpayers, not pocketed by politicians for personal travel clubs," said Tedisco. "In these challenging economic times, when state government is supposed to be reining-in unnecessary spending and asking people to do more with less, taxpayer-funded air travel should be rare. When air travel is absolutely necessary and when it passes the smell test of good and ethical government, the only ones who should benefit from accrued frequent flier miles, hotel discounts and other perks are the taxpayers who are paying the tab for the trips in the form of reduced costs for future state travel related to official taxpayer business," said Tedisco.
Here are the current state rules for employees and travel rewards.
The bill seems to be prompted in part by a New York Post article in August about Sheldon Silver's air travel between NYC and Albany -- and the miles he's accumulated while allegedly (in the Post's description) turning "easy 150-mile, one-hour jaunts into epic 500-mile, five-hour odysseys in a greedy quest to rack up frequent-flier miles." (Whatever "odysseys" Silver has or hasn't been on, we have always wondered why he didn't take the train. It's often the best mode of travel between here and New York City.)
As it happens, the federal government once prohibited governmental employees from keep travel rewards points -- they had to be turned over to the government. But the feds changed the policy about a decade ago, and now allow employees to keep the points. When the change was up for consideration, the GAO studied the issue and concluded that the you-can't-keep-them rule was hard to manage and probably didn't save the feds much money. [Boarding Area] [GSA] [GAO]
In a somewhat similar situation, the government of American Somoa announced earlier this year that its governmental employees could no longer keep the miles the accumulated flying between the territory and the United States -- the miles will instead be donated to medical patients and students. [AP/Yahoo]
Hi there. Comments have been closed for this item. Still have something to say? Contact us.