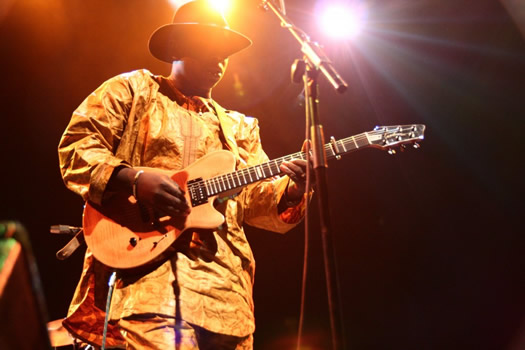 The fall 2013 slate of events for the Sanctuary for Independent Media in Troy is out. And, as in previous seasons, its lineup includes some events that are unusual and, at times, challenging.
A quick-scan look at the slate is after the jump.
Blurbage via the Sanctuary. For more details, check out the org's website.
September 28: StoryHarvest at Freedom Square
Third annual celebration of art and food from seed to table, with a community potluck and BBQ. Music from Don Byron New Gospel Quintet and Nawal. free
September 29: Dollarocracy
"On the eve of the 2013 United States general elections, award-winning authors media scholar Bob McChesney and journalist John Nichols discuss their new book Dollarocracy: How the Money and Media Election Complex is Destroying America. John Nichols is the Nation magazine's Washington, DC correspondent; Bob McChesney teaches at the University of Illinois at Urbana-Champaign and is the co-founder of Free Press, a national media reform organization." $10 suggested donation / $5 students
October 6: The Battlefield Band
"Moving forward with Scotland's past! Inspired by their rich heritage of Celtic music and fired by the strength and vibrancy of the cultural scene which they have done much to create and fuel, The Battlefield Band is at the forefront of a great revival in Scottish music." $10
October 8: Christine Salem
"Christine Salem, from La Réunion in the Indian Ocean, sings maloya-the once-banned, African-influenced music of the Creole descendants of slaves who worked the island's sugar plantations. These are dangerous tunes that rouse the spirits and challenge the authorities-which means that her shows are as controversial as they are spellbinding. Located at The Sanctuary for Independent Media." $10
October 17: Gallery opening: Female Vets Speak
"From 2012-13, women from Guardian House -- a transitional home for female veterans in Ballston Spa -- attended photography and writing workshops that documented their lives after serving in the military. Some of the women were active duty and others were not; however, similarities in their experiences were powerful and created lasting friendships. As one participant reflected, "Why did it take this class to talk about our experiences as women in the military? It seems that being in the military is a natural topic for men to talk openly about, but not for women!" The women speak of long dark journeys, homelessness and hope, struggles and personal strength. As they reflect upon being looked at but not seen, their powerful photographs and poetic prose offer lights of hope."
October 17: Bread & Puppet Theater: 50-Year Anniversary
"A series of four short shows (Dead Man Rises, President and Chair, The Foot, A Man Says Goodbye to His Mother) to celebrate Bread & Puppet Theater's first half century." $10 suggested donation / $5 students
October 21: "The Body in a Criminal Age" w/ artist Paul Vanouse
"Remember the OJ Simpson case? This talk will creatively counter mass-media dramatizations that misinform the public, and provide the conceptual tools to understand current issues surrounding use of DNA imaging and databasing. Part of the "Bioart in an Industrial Wasteland" project." $10 suggested donation / $5 students
October 24: Vieux Farka Touré
"Dubbed the "Hendrix of the Sahara" by critics, Vieux Farka Touré mixes tradition from his roots in Mali with American blues and jazz to create a shimmering sonic fusion. His new album "Mon Pays (My Country)" was recorded as homage to his homeland, which has been splintered by violence." $20
November 13: "After Tiller" w/ filmmaker Martha Shane
"An intimate exploration of the highly controversial subject of third-trimester abortions in the wake of the 2009 assassination of Dr. George Tiller. A moving and unique exploration of one of the most incendiary topics of our time." $10 suggested donation / $5 students
November 22: "Let The Fire Burn" w/ filmmaker Jason Osder
"The chilling saga of Philadelphia's 1985 decision to drop a bomb on the radical back-to-nature group MOVE, told using only archival news coverage and interviews. Eleven were killed and 61 buildings burned in one of the most tumultuous clashes between government and citizens." $10 suggested donation / $5 students
December 3: "Call Me Kuchu" w/ filmmaker Malika Zouhali-Worrall
"The story of David Kato, Uganda's first openly gay man, whose memory has inspired a new generation of human rights advocates." $10 suggested donation / $5 students
photo: Francesca Perry
____
Earlier on AOA:
+ Palace classic movies series 2013-2014
+ Frequency North 2013-2014
+ NYS Writers Institute visiting writers fall 2013
+ EMPAC fall 2013 season