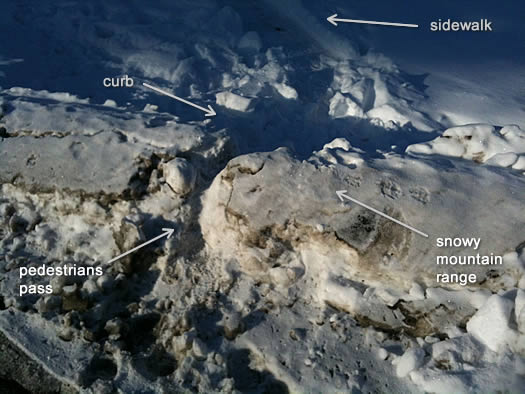 You know that snow that ends blocking the sidewalk where at street crossings? The crusty, icy mountain ranges with narrow footprint shaped passages? What are those called?
We were thinking about this the other day while climbing over one of the snowy barriers. They're pretty much everywhere this time of year. And we figure there's gotta be a specific term for them. And if not, maybe it's time to coin one.
So, what's the word for that snow?
Earlier on AOA: That frozen slush on the bottom of the car
Hi there. Comments have been closed for this item. Still have something to say? Contact us.