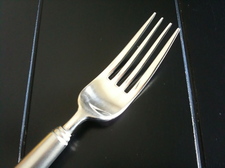 T asks via the Facebook:
I am having a City Hall wedding in August and I am looking for a nice place to have a decent meal afterward for about 20 people that won't break the bank. I would like it to be an Albany restaurant. I have researched several options and they are just too much. I would like to do something that would work out to be $20 or less per person. Can you throw this out to your readers for suggestions? Thanks.
Sometimes it seems like there's almost no ceiling on how much can be spent on a wedding. But trying to keep the cost down -- that can take some creativity and flexibility.
So... got a suggestion for T? Please share! We're especially curious if maybe there's some sort of non-traditional option that might work.
Earlier on AOA: Planning a Capital Region wedding: catering
Hi there. Comments have been closed for this item. Still have something to say? Contact us.