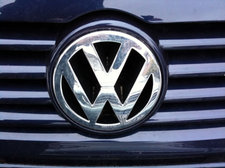 This question comes from Greg:
Larry's Foreign Auto is our preferred auto mechanic -- we've had very good experiences there. Unfortunately, Steve and the crew don't work on Volkswagens. And our VW needs some work. (The VW mechanic we had been using is no longer in business).
I was hoping people would have some suggestions for good mechanics for Volkswagens. And as we've found out, VWs tend to have some quirks. So we'd like to find a place that has a lot of experience with them. While we're not totally against a dealer, but we'd very much prefer an independent mechanic. Thanks!
Got a suggestion for a mechanic when das auto ist kaput? Please share! And as always for this sort of question, a quick sentence about why a place is good can be a big help.
Earlier on AOA: Capital Region Recommended Mechanics
Hi there. Comments have been closed for this item. Still have something to say? Contact us.