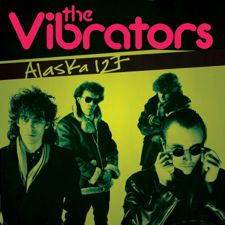 You can get a view of a person from their music collection. The same goes for WEXT's My Exit, the show on which a listener programs an hour of music from their own collection. It's like randomly asking someone, "What's on your iPod?"
On tonight's My Exit, Bobby Z. makes a return visit with a theme show.
What's the theme? You figure it out.
Who?
Bobby Z. I live on a hill overlooking the valley. A bit of a recluse, but content.
How would you describe your taste in music?
Eclectic. Which is why I am an EXT fan.

A few songs from Bobby's My Exit:
"This ole Cowboy" -- Marshall Tucker
A fantastic band when southern rock ruled the airwaves. This song reminds me of an old girlfriend.

"Rainbow" -- New Riders
Jerry Garcia proteges. They had a sound all their own, with pedal steel infused rock. This song reminds me of an old girlfriend.

"Suzanne" -- Leonard Cohen
Cohen's masterpiece. One of the deepest and prettiest love songs ever written. This song reminds me of an old girlfriend.
"Baby, Baby, Baby" -- The Vibrators
80s punk. A perfect sign of the times. This song reminds me of an almost girlfriend.

"Blowin' Free" -- Wishbone Ash
Underground 70s rock at its finest. This song reminds me of the one that got away.
You can hear Bobby's My Exit show Monday night at 11pm on 97.7, Saturday at 8 am, or at exit977.org.
Here's how to schedule your own My Exit show on WEXT.
Previously on My Exit:
+ My Exit: Bobby Z. - August 2013
+ My Exit: Bobby Z. - June 2012