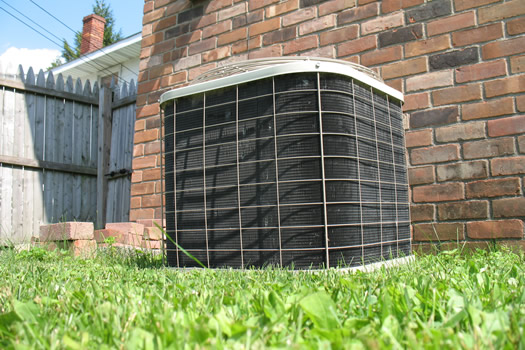 The biggest source of carbon dioxide emissions in the United States -- almost 40 percent -- is electricity generation. So the Obama administration's announcement this week that the EPA is proposing new emission targets for states in order to reduce CO2 emissions from power plants by 30 percent by 2030 is a big deal.
New York State is line for one of the largest percentage cuts in the nation: a 44 percent decrease in the amount of CO2 emitted by Empire State power plants per megawatt hour of electricity produced. As it happens, New York is is line for such a big cut because it's already moving in that direction, thanks in part to its participation in the Regional Greenhouse Gas Initiative here in the Northeast and the fact that it doesn't rely much on coal for generating power. If New York hits its target, it would be among the states with the smallest carbon emissions per unit of electricity produced. (The EPA rule gives states some flexibility on how to meet their goals.)
Anyway, the news got us interested in how New York State generates electricity -- what are the sources, what are the trends in those sources, the biggest power plants.
So we pulled together some numbers, and here are five charts about the topic (along with a map... because maps).
The charts are above in large format -- click or scroll all the way up.
A few things
+ Natural gas represents about 44 percent of the state's electricity generation. The role of natural gas has soared in recent years as its price has dropped, in large part because of fracking.
+ Meanwhile, the role of coal -- which creates much more pollution than natural gas when used for electricity generation -- has steadily declined. (This has happened elsewhere in the country as well.)
+ Another fuel that's risen sharply in recent years (by percent, if not by total share) is wind power. In 2012 it represented 2.2 percent of electrical generation (coal was 3.4 percent). And it was responsible for generating almost 3,000 percent more megawatt hours than in 2000 (because its role in the year 2000 was very, very, very small).
+ Solar's role is currently extraordinarily tiny. In fact, it doesn't even register in the federal statistics until 2011. But its megawatt hour production increased more than 700 percent between 2011 and 2012 (again, because the starting number was so very, very small).
And maybe that points to a big opportunity. The price of solar systems keeps dropping quickly, and there's been a recent boomlet in residential solar installation -- so much so that power utilities are now looking at the trend with a wary eye because it represents potential competition and could eventually upset funding for the traditional power grid. Each house or business that adds a solar system represents an extraordinarily tiny fraction of the overall picture, but if it becomes more common -- and for whatever reason, we seem to be noticing the systems popping up much more often now -- solar generation could start to really add up.
New York State currently has a tax credit worth as much as $5,000 for residential solar installation.
Hi there. Comments have been closed for this item. Still have something to say? Contact us.