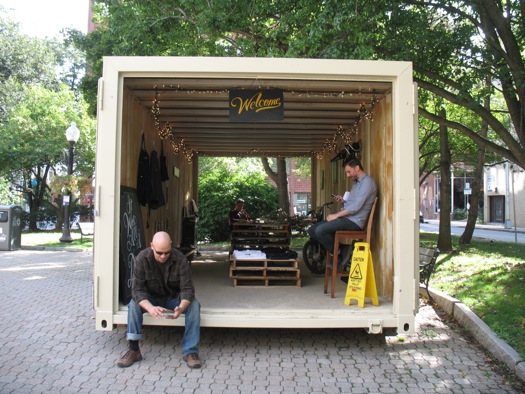 We took a few minutes Wednesday afternoon to stop by the pop-up shops that are at Tricentennial Park in downtown Albany this week.
Pop-Place includes six shops set up in/around the park. It's been arranged by Capitalize Albany's Impact Downtown Albany project as way of experimenting with retail in the neighborhood. (Spurring new retail development is one of the aims of the "tactical plan" the org is developing.)
The pop-up shops will be in place through September 23 (here's the schedule). This Thursday, September 18 there's an "Experience: Pop-Place" event with food tasting and music from 5-8 pm.
A few more pics are after the jump.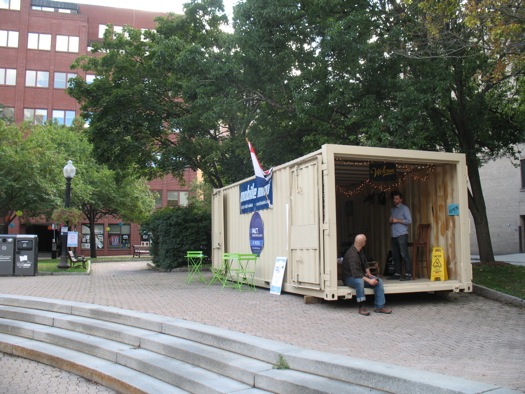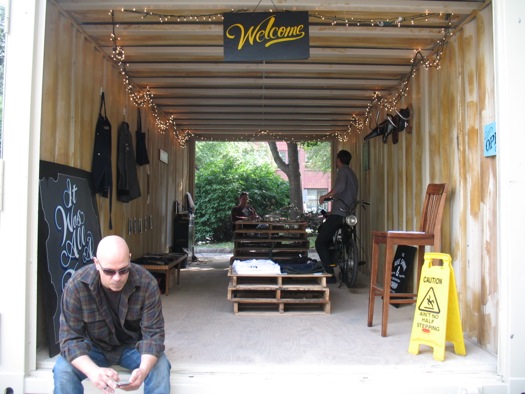 The Rise and Shine Company is a lineup of men's products selected by Michael Conlin, who played a big part in getting the pop-up shop event organized. (He was also one of the finalists for this year's AOA Startup Grant.) Conlin explained to us Wednesday afternoon that this is the sort of shipping container people might use to store or ship household furniture, so it opens on both ends and is a bit nicer than the sort of containers used on ships.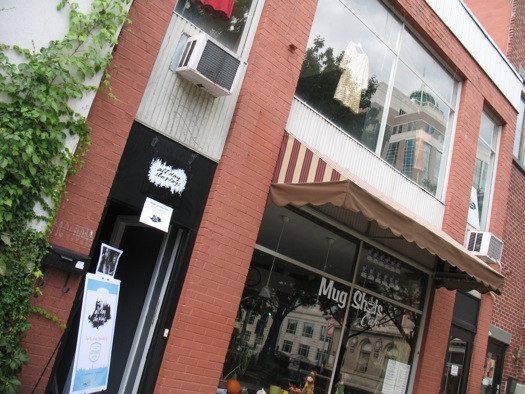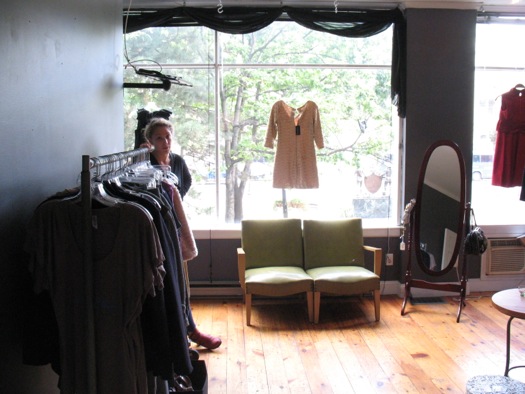 Just off the park, above Mug Shots, is All Day She Plays, a pop-up organized by Alyssa Hardy, a fashion producer. The shop includes pieces from a few local designers, along with some vintage items.
(And apparently this space, which has great windows, is for rent.)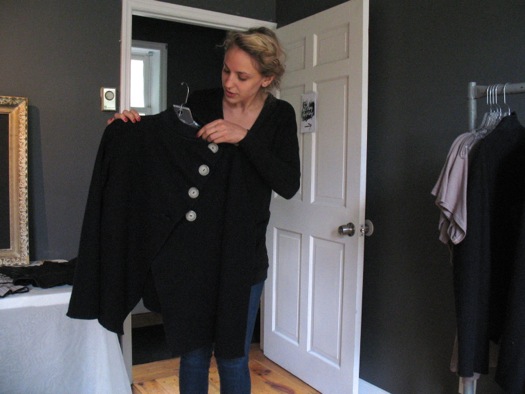 Hardy said Albany mayor Kathy Sheehan had been earlier that day and bought a sweater jacket by Kristina Collins, a designer based in Saratoga Springs.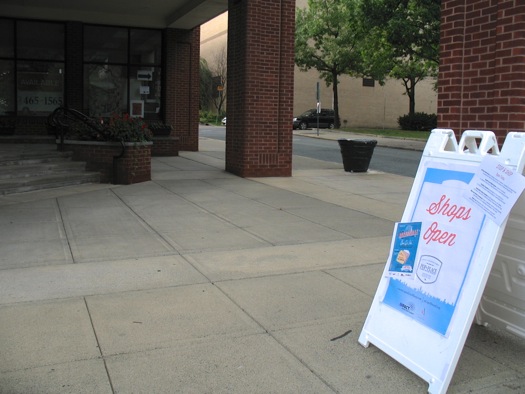 The rest of the pop-ups are in 540 Broadway, just to the north of the park (entrance is from James Street). Alas, they weren't open when we stopped by.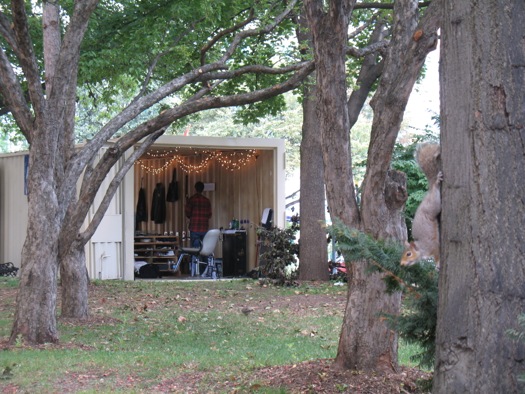 Pop-up shop lineup
Descriptions via Capitalize Albany.
Rise and Shine Company - men's apparel, art & curated goods - container in the park
All Day She Plays - boutique women's fashion, jewelry & vintage finds - above Mug Shots
South End Pallet Works - custom furniture - 540 Broadway
Semi-Lux - bespoke men's & women's apparel, limited feature - semi truck on Broadway
Capital Creative - paintings by Tony Iadicicco - 540 Broadway
Desolation Road Studios - photography by Jim Miller - 540 Broadway
Fort Orange General Store - curated goods & gifts, September 18 only - 540 Broadway
Hi there. Comments have been closed for this item. Still have something to say? Contact us.