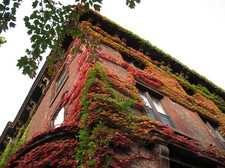 Omar emails:
I'm buying a victorian-style house in Troy soon and would like to have a garage built. I would like it to match the style of the neighborhood so I'm envisioning a cinder block garage, possibly with a brick facade. Can anyone recommend a good mason or whoever does this kind of work?
We had a similar questions earlier this year, but it was focused on indoor carpentry work. As we said then, there are so much old houses in this area, there have got to be companies that can building something to fit with the style.
Got a suggestion for Omar? Please share!
Hi there. Comments have been closed for this item. Still have something to say? Contact us.