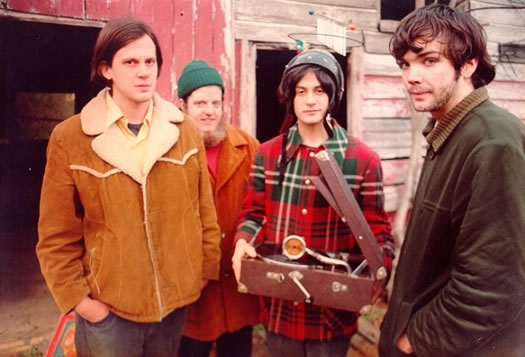 Indie rock band Neutral Milk Hotel is set for a show at MASS MoCA's Hunter Center April 17. Tickets are $36 ahead / $45 day of -- they go on sale this Friday (December 12).
The show will be the second stop for Neutral Milk Hotel in this wider region over the last year. The band played a show at Brewery Ommegang this past September. (And Neutral Milk Hotel founder Jeff Mangum played at MASS MoCA back in 2013.)
As you know, Neutral Milk Hotel wasn't hugely popular during its first run -- but it has ended up being very influential. You can hear strains of its 1998 album In the Aeroplane Over the Sea pop up in a bunch of indie rock over the last decade plus.
The opener for the MASS MoCA show is The Dot Wiggin Band.
photo via Neutral Milk Hotel FB