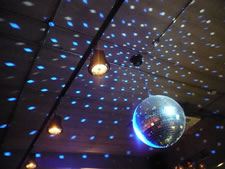 Melissa asked via Twitter:
Afraid to ask... But where can a 35 year old go dancing around here?
We had a similar question a few years back -- basically, where to go dancing if you're looking for a place that skews a bit beyond the college crowd -- and there were some good suggestions. But a bunch of the places mentioned now no longer exist, or don't exist in that form.
Soooo... got a suggestion for Melissa and others looking to shake it? Please share!
photo: Flickr user dichohecho (cc)
Hi there. Comments have been closed for this item. Still have something to say? Contact us.