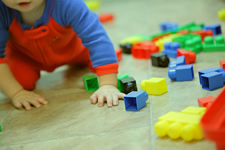 Lindsay emails:
About 2 years ago, you had a post asking for suggestions for good day cares near Albany. Now, I'm pregnant, and both my husband and I work in Schenectady. If possible, I was hoping that you could ask the readers for any daycare recommendations in the Schenectady area.
That Albany question generated a lot of suggestions, and it was great to see people explain some of the reasons they were recommending the daycares mentioned.
So, got a suggestion for Lindsay and her husband for a daycare in the Schenectady area? Please share!
photo: D Sharon Pruitt (CC BY 2.0)
Hi there. Comments have been closed for this item. Still have something to say? Contact us.