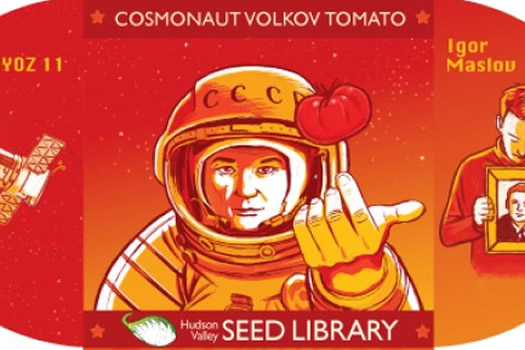 There are a handful of interesting things about the Hudson Valley Seed Library. A few of them:
+ It started at the Gardiner Public Library in Gardiner as a "lending" program for seeds -- people could check out seeds, grow the plants, and then return saved seeds.
+ It's dedicated to "growing, harvesting, and celebrating" heirloom varieties of vegetable, herbs, and flowers -- including many varieties with connections to New York.
But the first interesting thing you'll probably notice about the Hudson Valley Seed Library is that it has beautiful seed packets. The company commissions artists to design the seed packets in a range of media -- here's the page that collects all the designs (there are many) -- and the work really make the packets feel special.
Here are a few examples that caught our eye...
Cosmonaut Volkov Tomato - art by Will Sweeney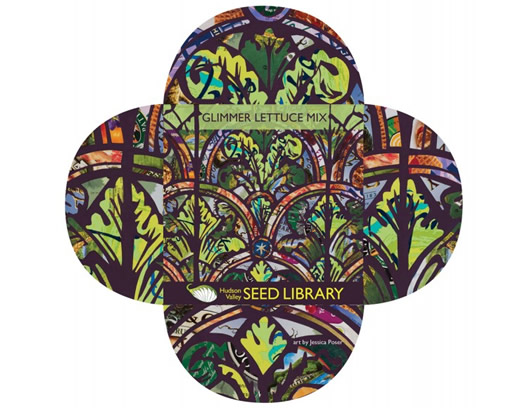 Glimmer Little Gem Lettuce Mix - art by Jessica Poser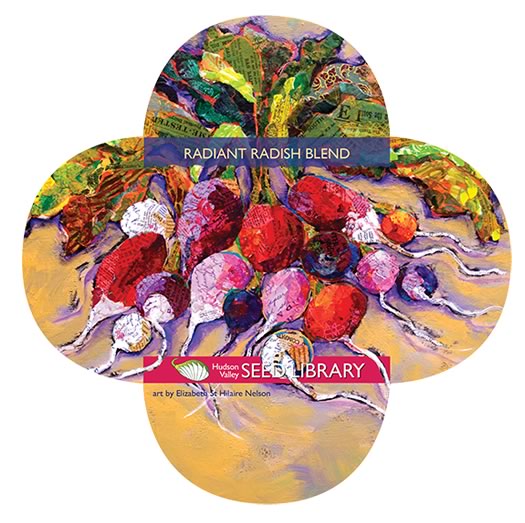 Radiant Radish Mix - art by Elizabeth St. Hilaire Nelson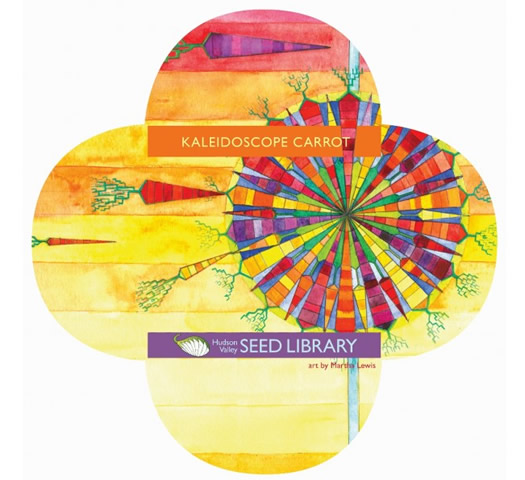 Kaleidoscope Carrots - art by Martha Lewis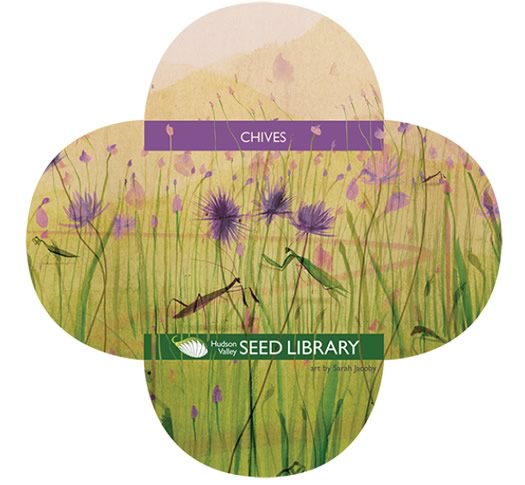 Chives - art by Sarah Jacoby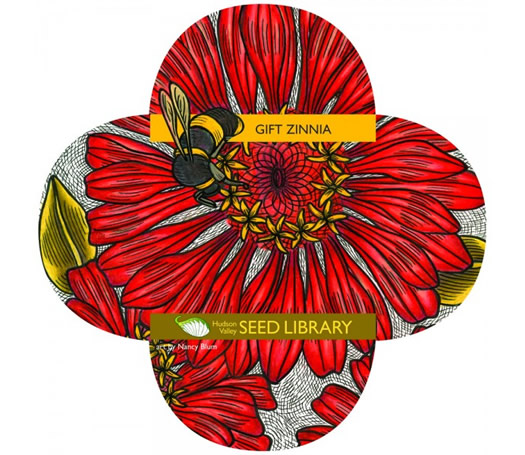 Gift Zinnia - art by Nancy Blum
____
The seeds are available by mail order. And we've also spotted them at a few retail locations around the Capital Region, including Honest Weight in Albany and Faddegon's in Latham.
Earlier on AOA: A bunch of years ago Jess recommended these seeds as a holiday gift
Hi there. Comments have been closed for this item. Still have something to say? Contact us.