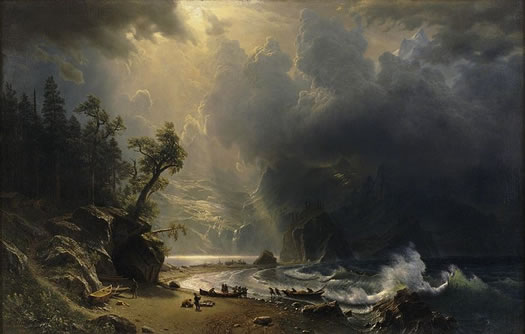 This work -- Albert Bierstadt's "Puget Sound on the Pacific Coast" -- arrived at the Clark Friday on loan as part of the museum's Super Bowl bet with the Seattle Art Museum. (The Clark had put up one of its Winslow Homer paintings for the bet.)
The painting will be on display at The Clark for the next three months.
By the way: You still have a month to catch the Machine Age Modernism exhibit at the Clark.
Earlier on AOA: Day trip: Williamstown and The Clark
image: "Puget Sound on the Pacific Coast" by Albert Bierstadt, The Seattle Art Museum -- via Wikipedia