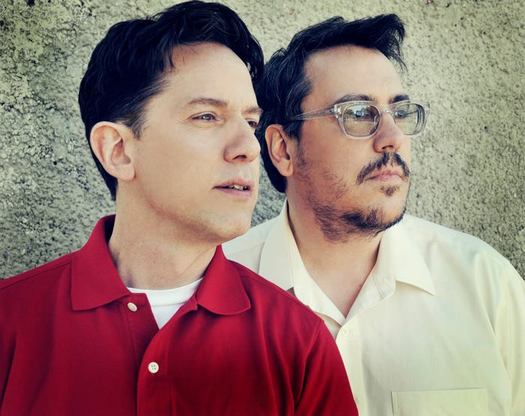 Here are a few things to keep in mind, look forward to, or keep busy with this week, from the weather (April showers), to wrestling, to Lebowski, to Hamlet, to the machine, to gardening, to music...
Weather
Here's the paraphrased
forecast
for this week:
Monday: Rainy and 55.
Tuesday: Rainy and 62.
Wednesday: Rain, maybe some sun. Low 60s.
Thursday: Cloudy, 54.
Friday: Some sun, 52.
Weekend: Maybe some more sun, mid 50s.
Looking forward to May flowers.
Startup Grant presentations
Monday: The final presentations for the AOA Startup Grant are at the College of Saint Rose. The three finalists will be pitching their ideas to the panel of judges in short presentations, and the the judges will be asking questions. This is the first year the presentations have been open to the public. Monday 6:30 pm, Science Center (993 Madison Ave) Room 369 - free (please pre-register)
WWE
Monday: WWE Monday Night Raw will be at the TU Center. Monday 7:30 pm - $23 and up
Front Parlor
Monday: The Front Parlor storytelling series is back at the Olde English in Albany. This month's theme is "foreign affairs." Monday 7:30 pm
Film
The Big Lebowski
Monday: The Palace's movie series is screening The Big Lebowski. (That rug really tied the room together.) Monday 7 pm - $5
Lawrence of Arabia
Monday: The AFI 100 series at Proctors is showing Lawrence of Arabia on the main stage screen. Monday 2:30 pm and 7 pm - $5
Broad Old River
Wednesday: There's a screening of Broad Old River, a documentary about the Hudson River Sloop Clearwater, at Proctors. The screening will be followed by a Q&A and a concert by the Sloop Singers. Wednesday 7 pm - $18 ahead / $20 at the door
Hamlet
Tuesday: Capital Rep's production of Hamlet opens. This take on the classic is billed as "an elegant and stirring rendition." It runs through May 10. Tuesday-Sunday various times - $20 and up
Arts and sciences
The O'Connell-Corning Machine
Tuesday: Paul Grondahl will be at the Albany Public Library's Howe Library for a talk titled "The O'Connell-Corning Machine: How it Controlled the South End to Uptown for Decades." The event is a fundraiser for the South End Improvement Corporation. Tuesday 6:30 pm - $25
Ecovative
Tuesday: Ecovative Design's Julian Hadley will be at Skidmore for a talk about how the Green Island-based company is using mushrooms and bioengineering to create environmentally-friendly materials. Tuesday 7:30 pm, Palamountain Hall - free
EMPAC from the inside
Wednesday: If you ever wondered what goes on at EMPAC, this talk might shed some light:
In this presentation, EMPAC's Senior research engineer Eric Ameres will pull back the curtain on technological work performed in collaboration with artists, scientists, and the EMPAC production teams. Through a series of vignettes, anecdotes, interviews, and some "show and tell," he'll explore the ever-expanding repertoire of technology and give insight into where experimental media and the performing arts can meet in production and research, providing a rare glimpse behind the scenes from what the audience typically gets to experience.
Wednesday 7 pm - free
Alicia Ostriker + Joan Murray
Thursday: Poets Alicia Ostriker and Joan Murray will be at UAlbany as part of the NYS Writers Institute visiting writers series. Thursday 8 pm, uptown campus, Campus Center 375 - free
Stevie Edwards
Thursday: Slam poet/educator/activist for mental health awareness Stevie Edwards will be at Saint Rose as part of the Frequency North series. Thursday 7:30 pm, Events and Athletics Center, Standish Rooms - free
TC Boyle
Friday: Author TC Boyle will be at HVCC for a midday talk about his recent novel "The Harder They Come. Friday 11 am - free, first come, first sit
The Nightingales of Berlin
Friday: Clarinetist/composer/philosopher David Rothenberg will be at EMPAC for a talk about the nightingale songs. Blurbage:
When I first heard the song of the nightingale, I was amazed that this bird, which I thought I knew well from the words of Shakespeare, Keats, Coleridge, and Wordsworth, sounded so different than I expected. Expecting beautiful, tumbling melodies, I was surprised to hear electro-like tones, repeating rhythms, almost like a DJ scratching records or break beats from an alien world. When I play nightingale songs for my students, they think it's the latest in electronic dance music, and have a hard time believing it is a bird. Is it possible that this song sounds more musical to us in the 21st century than ever before?
Friday 7 pm
Gardening
It's gardening class season...
Tuesday: Rain Gardens | Cornell Cooperative Extension, Rensselaer County
Rain gardens are a way to let nature help nature by collecting and filtering storm water run-off, thereby reducing erosion and pollution. Learn the basics of locating a rain garden, what plants to use and how to maintain it. Sue Pezzolla, CCE educator , will lead the class. Pre-registration is required. Tuesday 7 pm, CCE, 61 State Street, Troy - $6
Wednesday: Basic Organic Gardening | Capital Roots
An introductory course to provide new gardeners with fundamental gardening information needed for a successful growing season. We will discuss key points related to basic organic garden practices including practical tips on soil building, weed suppression, and maintaining a healthy, productive plot. Wednesday at 5:30 pm, East Greenbush Garden, East Greenbush - $5
Wednesday: Backyard Poultry Basics | Cornell Cooperative Extension, Saratoga County
Are you thinking about getting chickens? Raising a small flock can be a rewarding experience, as well as a way to provide meat and eggs for your family. Please join us for an informative night with guest speaker Richard Kennedy from Cargill Nutrition. Learn about breed selection and caring for chickens in small flocks. Topics will cover A-Z of small-scale poultry farming. Bring lots of questions! Call Ellie to register at 518-885-8995. Wednesday 7 pm, Cornell Cooperative Extension of Saratoga County, 50 West High Street, Ballston Spa - $5
Thursday: Container Herb/Veggie Gardening | Cornell Cooperative Extension, Schenectady County
This class will cover all the techniques necessary to and maintain your beautiful container garden, such as plant selection and planting tips; design considerations; watering and fertilizing. Hanging baskets and placement of your container for greatest impact will also be covered. After the presentation participants will create their own container garden to take home. A selection of veggies and herbs will be available to choose from. Thursday 6 pm - $20
MOVE Music Festival
Friday-Sunday: The MOVE Music Festival returns to Albany. As in years past, it includes a ton of bands and performers -- a hundred acts will be playing at 10 different venues around downtown Albany. Friday-Sunday various times - festival pass $20
Music
Monday: Sick of Sarah at The Low Beat
Alt rock. With: Kimono Dragons, The Money$. 7 pm - $8
Tuesday: The Rhiannon Giddens show at The Egg is sold out.
Wednesday: They Might Be Giants at Upstate Concert
John and John return. Maybe they'll play The Egg song. 7 pm - $20
Wednesday: Paul Anka at Proctors
A long and storied career. (But we'll always remember him for his appearance on The Simpons). 7:30 pm - $25 and up
Thursday: Kenny Chesney at the TU Center
Country star. 8 pm - $32 and up
Thursday: Richard Thompson at Helsinki Hudson
British folk rock veteran. 8 pm - $45
Thursday: Surfer Blood at Nanola
A free EQX show. With: Party Boat. 8 pm - free
Thursday: Mary Chapin Carpenter at Troy Music Hall
Acoustic show. 8 pm - $27 and up
Thursday: Landlady at The Low Beat
Adam Schatz from Man Man. With: Dearest Vendetta. 8 pm - $10
Friday: Pete Francis at The Low Beat
From Dispatch. With: Funky Dawgz Brass Band. 8 pm - $13
Friday: April Verch Band at The Linda
Fiddle. With: Platypus. 8 pm - $20
Friday: Steve Katz at Caffe Lena
From Blood, Sweat, and Tears. 8 pm - $20
Saturday: The Ed Kowalczyk show at The Egg is sold out.
Saturday: Third Day at The Palace
Christian rock. With: Ellie Holcomb. 7 pm - $21
Saturday: Heather Maloney at The Linda
Singer/songwriter. With: Will Dailey. 8 pm - $18
Saturday: Walter Salas-Humara at The Low Beat
From The Silos. With: Canjo 10's. 8 pm - $10
Saturday: Architeuthis Walks on Land at EMPAC
"The viola and bassoon are not typically brandished in the pursuit of free improvisation and noise, but the duo Architeuthis Walks on Land brings fierceness and energy to these typically 'orchestral' instruments." With: violinist Miranda Cuckson. 8 pm - $18
Saturday: Empire Youth Orchestra at Troy Music Hall
Among the pieces on the slate: a concerto for marimba. 7:30 pm - $20 / $10 students
Sunday: Mozart Orchestra of New York at Troy Music Hall
Can you guess which composer they'll be playing? 3 pm - $40 and up
Sunday: Eliza Gilkyson at Caffe Lena
Folk. 7 pm - $22
____
These are a just a few things for this week, not a comprehensive list. Know of something people should be looking forward to this week? Please share!
Saint Rose, Capital Rep, and Troy Music Hall advertise on AOA.
photo via TMBG FB

Hi there. Comments have been closed for this item. Still have something to say? Contact us.