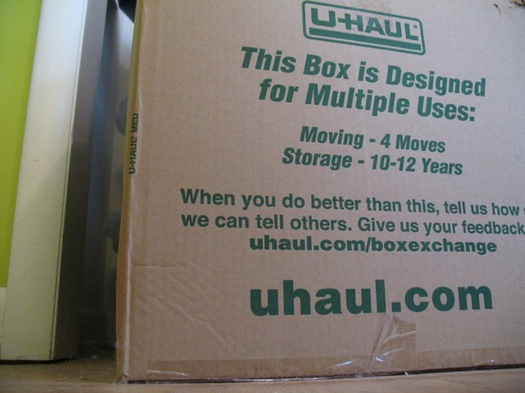 "Miss Pearl" is AOA's advice columnist. She offers advice here now and then. Got a question for Miss Pearl? Send it along to MissPearl |at| alloveralbany |dot| com.
Dear Miss Pearl:
I realize this makes me sound like an asshole, but whatever, it's how I feel. So, here it goes: I don't like living here. I want to. But I don't.
I moved here about a year and a half ago from a another city for my job. (I don't want to get too specific about the city or my job. It was a big city, much bigger than Albany, on one of the coasts, let's just put it that way.) I didn't know much about the Albany area. I had been here a few times for work. But the job was a promotion, so I took it. And the job has been good. I like my work life. And considering how much cheaper it is here, the financial part has also been good.
It's just the rest of my life here is not good. I wasn't sure for a while why I didn't like it here, but I think living here feels like I've settled for some place less than where I've lived before. I know I shouldn't do this, but I just can't stop myself from comparing stuff here to where I used to live. My neighborhood. Restaurants. Events. Everything here just seems small and sorta dull compared to where I was. I don't even know what to say about people being excited that Sonic is coming here...
I still have a lot of friends where I used to live, and every time I see a Facebook or Instagram from them about something there I get envious. Yeah, lame. I know.
It's not that I think Albany is bad. And I could see how maybe if you had kids this could be a good place to live. Maybe this just isn't the right place for me.
I don't want to change jobs, but I've been seriously thinking about it so I could move somewhere else.
So is there something I'm just missing about living here? Can you make yourself fall in love with a place? I would settle for falling in like.
-Boxes Packed
Dear Boxes Packed:
There are times you just aren't going to like a place no matter what you do. Sometimes you just have a vague subconscious reaction to the vibe walking down a street. I worked in Saratoga Springs for a while, and no matter how many individual things I may have liked about it, as a place, I don't fit in. So maybe it's a matter of finding a different neighborhood -- all of our local cities are so different from each other, I can't imagine you would dislike all of them. But it sounds like you dislike the whole region.
It's all relative. Albany, New York -- it's more exciting than Hartford, Connecticut. Aren't we better than Binghamton? At least as cool as Rochester?
I think we're up and coming. We have new places opening all the time, and I have friends who are making magic renovating old houses with real character in Troy. There's no traffic. There aren't people yelling racist or religious diatribes or anything at all outside our window at all hours of the night. The airport isn't far. It's a perfectly fine backdrop against which to build one's life. It's about finding a niche -- friends, a relationship, the places you love to frequent. Once you find that, perhaps you won't miss your old life as much.
Also, nostalgia is a very strong force. I'm sure you didn't think the place you previously lived was perfect while you lived there.
When I graduated from college I wanted to move to LA, NYC, Paris, Prague -- anywhere -- to waitress and live in an apartment with very little furnishings. And now, after experiencing some difficult situations, I've gotten to a point where I am perfectly happy to live out my ordinary adult life.
It's easy to think if we only get up and move to some other place we'll be entirely more interesting versions of ourselves.
Sometimes you want to explore historic ruins as old as time and frequent places where you can't even begin to understand the language, and other times you're just happy to have all your laundry done. It's easy to think if we only get up and move to some other place we'll be entirely more interesting versions of ourselves. I go on trips and imagine what it would be like to live there. Who would we be if we lived in Boston, DC, or Portland, Maine?
After college, when I left my white bread suburb to live in a colorful Brooklyn neighborhood filled with Caribbean people and Hasidic Jews, I'd turn up my Kelly Clarkson CD while I decorated my apartment with my purchases from the Pier 1 Imports on the Upper East Side. I had moved to escape everything I deemed dull and small from my upbringing, and all I did was bring the suburbs to the city. You can't escape yourself.
I had moved to escape everything I deemed dull and small from my upbringing, and all I did was bring the suburbs to the city. You can't escape yourself.
For me, there are things I have found in this area that I would be legitimately sad to imagine my life without. I'd miss weekend scenic drives to darling Hudson Valley towns, exploring the Dove & Hudson bookstore, and eating brunch at the Iron Gate. The Troy Farmers' Market has such a fabulous selection of delicious products as well as so many cool people to chat with. I think New World Bistro would be a find anywhere. We may not have an Anthropologie, but we have Anchor No. 5, the Fort Orange General Store, and Elissa Halloran. There's not much that's more fun for me than taking out all the hot sauces on the tables at Mexican Radio and sampling each of them. And if I had never lived here, I would have never discovered the Finger Lakes as a peaceful, beautiful, and convenient vacation spot, and imagining that just breaks my heart.
All that, and there are friendly, interesting people all over the region who truly care about making things better.
It's been six years now since my husband and I moved here from NYC. This year I've spent more time back there for work. I like when people mistake me for someone who lives there. I get a secret thrill from knowing how to navigate such a crazy place without having to think about it at all.
But when I think about the time that has passed, what our life would have been like if we stayed in the city (fabulous friends, going out to expensive bars so often, increased job competition), I don't feel sad or somehow inferior. I think about how it felt like the heaviest step I would ever take plopping onto the Amtrak platform in Rensselaer that day, the sun streaking across the Hudson River, the cabbie telling me how much more space I would have, getting lost and ending up at the corrections training academy out toward Slingerlands, my husband unpacking glasses carefully and ordering pizza, and everything that came after. I think about all we would have missed if we hadn't moved here.
It's your life, every bit of it, and it's up to you to create the best life you can no matter where you are.
-Miss Pearl
____
Miss Pearl is Ms. Emily Lemieux. She makes a living taking care of artwork and often imagines her friends as a Real Housewives franchise.
Got a question for Miss Pearl? Send it along to MissPearl |at| alloveralbany |dot| com.
More Miss Pearl:
+ What should I do about the neighbors who don't shovel their sidewalk?
+ Who you calling honey, sugar?
+ An eye toward Bethlehem, and not feeling friendly

Say Something!
We'd really like you to take part in the conversation here at All Over Albany. But we do have a few rules here. Don't worry, they're easy. The first: be kind. The second: treat everyone else with the same respect you'd like to see in return. Cool? Great, post away. Comments are moderated so it might take a little while for your comment to show up. Thanks for being patient.