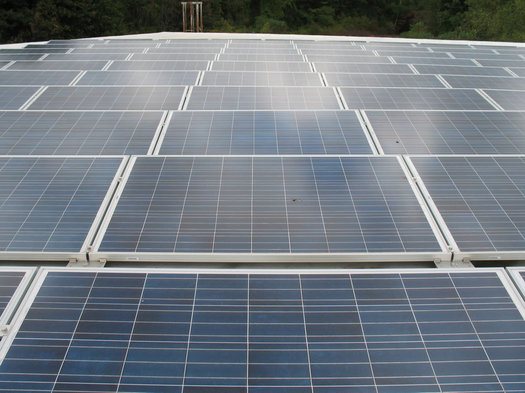 There's a boom in solar energy installations right now, including in the residential market. And all sorts of companies have popped up offering home installations -- we see reps from various companies around the Capital Region all the time. But most people have never hired a contractor for a job like this, so there's a lot to learn.
That's one of the reasons an effort called Solarize Albany is interesting (there are similar efforts in other parts of the Capital Region). It's a cooperative effort to pick a solar contractor and buy at a bulk price. Blurbage:
The Solarize Albany campaign is on an approach developed by the Department of Energy (DOE) in 2007, supported by the New York State Energy Research and Development Authority (NYSERDA), and now being adopted by hundreds of communities around the Country. This is not a commercial venture. Rather it is a cooperative venture where purchasing is done on a bulk basis to bring down costs from a commercial installer. In addition, volunteers help people to understand solar energy. Public presentations are being scheduled, where questions about solar energy are answered. At these presentations, the specifics of how to request a solar proposal for your home are shared.
The project has picked Apex Solar as this year's installer. There's a kickoff event for Solarize Albany at the The Linda July 9 at 6:30 pm.
Even if you decide Solarize Albany way isn't the right choice for you, we're guessing the event will include a lot of info about the sorts of decisions someone interesting installing home solar needs to make. (Leasing or buying is a big one.)
As mentioned, there are also the ongoing a Solarize Troy and the new Solarize Saratoga. Solarize Troy has a string of events and info sessions listed on its website. And Solarize Saratoga's official launch is July 8.
Earlier on AOA: Ask AOA: Residential rooftop solar options?
Hi there. Comments have been closed for this item. Still have something to say? Contact us.