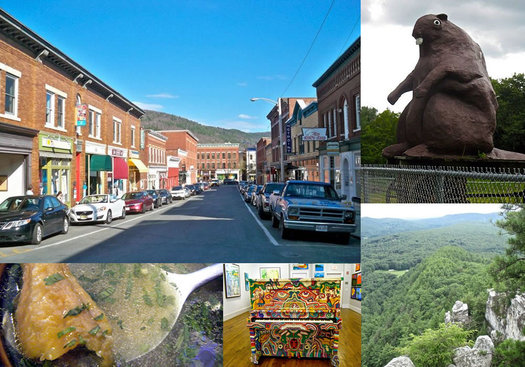 By Julie Madsen
Take a ride an hour east of the Capital Region on I-90 and you will find yourself over the state border in the Berkshires. Western Massachusetts is saturated with culture and nature, with many different things to see, do, and eat.
Here's one way to spend a day immersed in the local flavor.
Set off at 8 am...
9 am - Breakfast, shopping, and sightseeing in Lee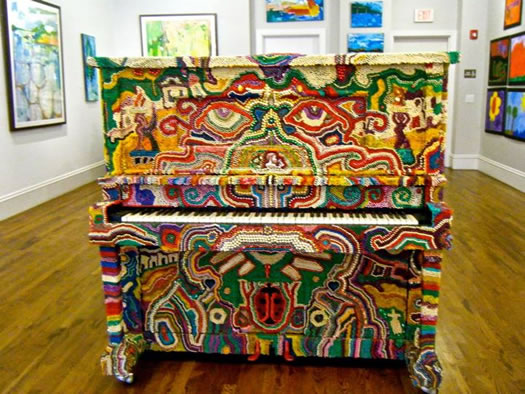 Art at Starving Artists Cafe.
There's no sweeter (or more savory) way to start your day in the Berkshires than with a crepe from Starving Artists Café. The menu is seasonal depending on what is fresh, and you can check on their local suppliers map to see where their ingredients are sourced. Enjoy the local art on the walls and live music on Sundays. 40 Main St, Lee, MA 01238
Outlets
While you're in Lee you may want to do some shopping. You'll find deals on name brand goods at the nearby Lee Premium Outlets. 17 Premium Outlet Blvd, Lee, MA 01238
Giant beaver
Don't leave without a quick visit to the giant roadside beaver because, why not? 1455 Cape St., Lee, MA 01238
11 am - Choose your own adventure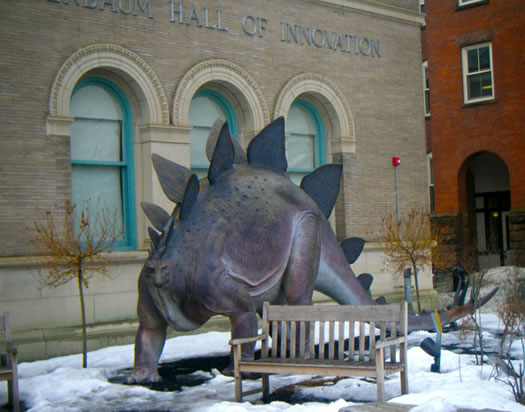 Visit a museum
Got kids? Or maybe you're a kid at heart. A person of any age can learn something at the Berkshire Museum in Pittsfield. You'll know you're in the right place when you see the giant dinosaurs outside. Their exhibits vary from natural science to art and history. 39 South St, Pittsfield, MA 01201
or
The Mount
If you're the literary type you may want to try The Mount. It is the beautiful former home and garden of writer Edith Wharton. You can wander the grounds or take a tour of the home. 2 Plunkett St, Lenox, MA 01240
1 pm - Lunch in Pittsfield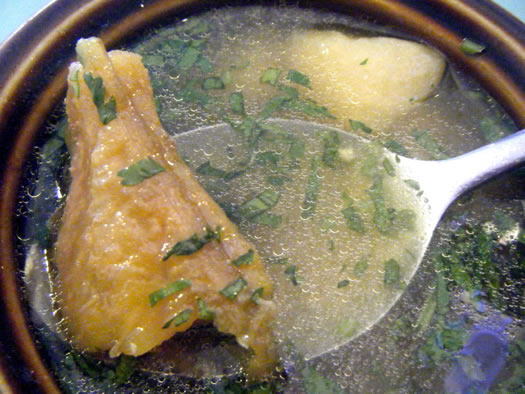 Chicken soup at La Fogata
La Fogata is worth a stop for lunch. The no-frills restaurant serves up some seriously delicious Columbian cuisine. The Tostones con Hogao was an interesting and tasty appetizer consisting of plantains smothered in a delicious cheese sauce. Their chicken soup had a special quality to it as well with chunks of roasted meat skin on, soft potatoes, and fresh herbs. And the tres leches cake is scrumptious. 770 Tyler St, Pittsfield, MA 01201
2:30 pm - Trails or gardens
Monument Mountain
Monument Mountain is a hike full of history and legend, along with stunning scenery. Its allure has attracted the likes of writer Herman Melville and poet William Cullen Bryant. This short hike has multiple trails with varying difficulty to reach the summit of Squaw Peak, none totaling over three miles. While strenuous at times this hike is worth the challenge for fantastic views. Route 7 Great Barrington, MA 01230
or
Berkshire Botanical Garden
If a stroll is more your speed head to the lovely Berkshire Botanical Garden to see what's in bloom (earlier on AOA). The paths wind you through colorful flowers and trees, many of which are indigenous to the area. The space may be small, but it has got a lot to offer. Make sure to explore every charming nook and cranny including the children's garden and vegetable garden. 5 W Stockbridge Rd, Stockbridge, MA 01262
4 pm - Shopping in Great Barrington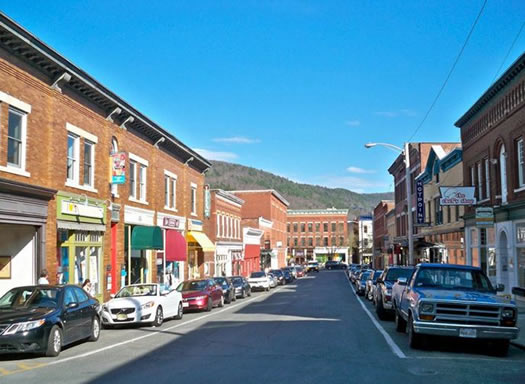 Great Barrington is a picturesque New England town with a funky flair. There are many eclectic mom-and-pop boutiques to investigate here in a small radius. A few to check out:
+ You can find unique clothes, accessories, and home goods at Seeds & Co Inc - 34 Railroad St
+ Visit the Berkshire Co-op Market to find some local healthy snacks to bring back home - 42 Bridge St
+ If you're in the market for some children's toys try out Matrushka Toys & Gifts - 309 Main St # 1
+ Looking for a specific book? Yellow House Books has a nice selection of used and rare finds - 252 Main St
6 pm - Dinner in Lenox
Nudel is small, seasonally-inspired and locally-sourced restaurant. As the name would suggest they have many pasta dishes to offer, but there are other great options as well. Although the menu is always changing, I will never forget the finger licking chicken skin tacos or the smoky arctic char fish cake. Be sure to get there early for a seat, as they don't take reservations. 37 Church St, Lenox, MA 01240
Hit the road by 7 pm and be home in an hour, your 12 hours in the Berkshires complete.
Julie has got the travel-bug. Whether it's day trips, weekend getaways, or wandering around the world -- she's always up to something. Read more about her adventures at juliejourneys.com.
Earlier on AOA: 12 hours in the Catskills
Hi there. Comments have been closed for this item. Still have something to say? Contact us.