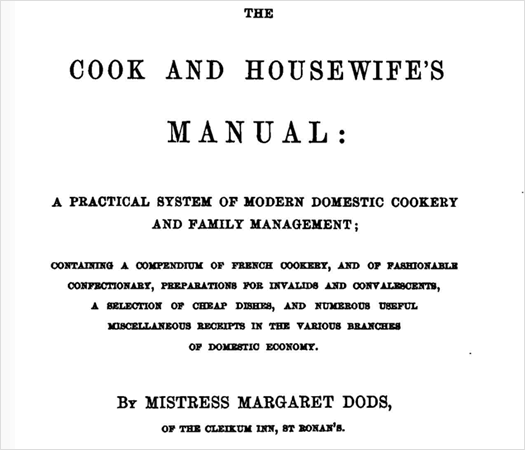 As part the Following Food week drawing, Pamela's pick for a food to represent the Capital Region intrigued us: Albany Cakes (or Dutch Pudding).
The dessert is mentioned in the The Cook and Housewife's Manual: A Practical System of Modern Domestic Cookery and Family Management by Margaret Dods, which was first published in 1828.
Going through old cookbooks is kind of like digging up old magic -- the recipes (spells) often contain ingredients and methods that now seem rather mysterious.
So, we figured it be fun to look up the recipe.
Clipped from chapter four of The Cook and Housewife's Manual -- pastry, pies, etc.:
864. Dutch Pudding, or Albany Cake. -- Mix two pounds, or rather less, of good flour with a pound of butter, melted in half a pint of milk. Add to this the whites and yolks of eight eggs separately beaten, a half-pound of fine sifted sugar, a pound of cleaned currants, and a few chopped almonds, or a little candied orange-peel sliced fine. Put to this four spoonfuls of yeast. Cover it up for an hour or two, and bake it for an hour in a wide flattish dish. When cold it eats well sliced as a sort of cake.*
* This was a bonne bouche at the substantial rural tea-parties of the State of New York. The feast, begun with fried eggs and bacon, ended with buck-wheat and other cakes, and the above preparation.
Now we're curious about what the finished product looks and tastes like. We're imaging a cake(ish) type of thing that initially bakes up kind of poofy -- because of the yeast and egg whites -- and then becomes denser, studded with the dried fruit and nuts.
Also: Eggs and bacon and this cake doesn't bad at all.
Margaret Dods
By the way: Margaret Dods was the pen name of Christian Isobel Johnstone, a Scottish woman who wrote many books of both fiction and non-fiction, and also served as the editor of periodicals. But The Cook and Housewife's Manual ended being her most popular work, going through multiple editions and becoming widely known.
Hi there. Comments have been closed for this item. Still have something to say? Contact us.