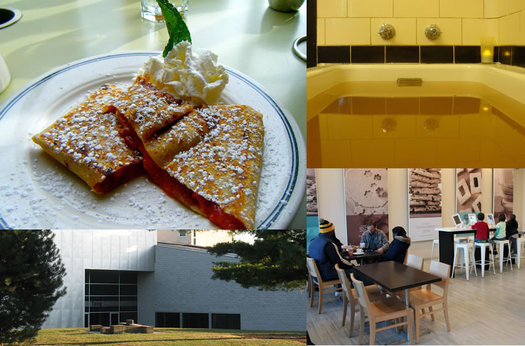 By Julie Madsen
Gray skies and freezing temperatures are outside. You don't want to leave the house because you have to layer yourself like a lasagna and the air hurts your face. Oh no, it's happening again. The winter time blues.

I crave the warmth and sunlight of summer just like you do, but it's no excuse to hibernate through winter! There are plenty of things to do warmly in and around the Capital Region to help shake off the wintertime sluggishness.

Let's start in Saratoga Springs. Forget about the track, SPAC, and Yaddo until summertime. Give some of these warm inside activities a try to forget about the world outside...

Brunch at Ravenous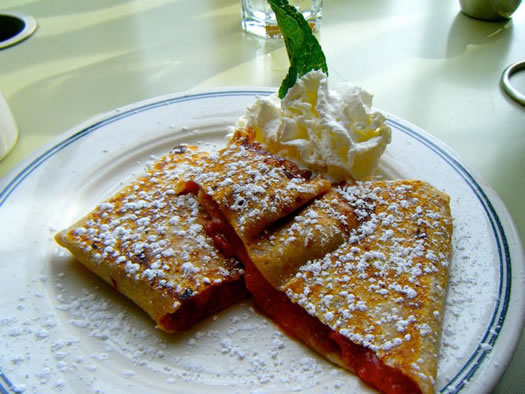 Stop in at Ravenous downtown for brunch. Imagine yourself in France, sipping on a champagne mimosa and enjoying a delicate crepe . Try the strawberry rhubarb, a perfect combination of sweet and tart with an amazing velvety texture, topped with fresh whipped cream. Good morning.
21 Phila Street, Saratoga Springs, NY


Take a dip at Roosevelt Baths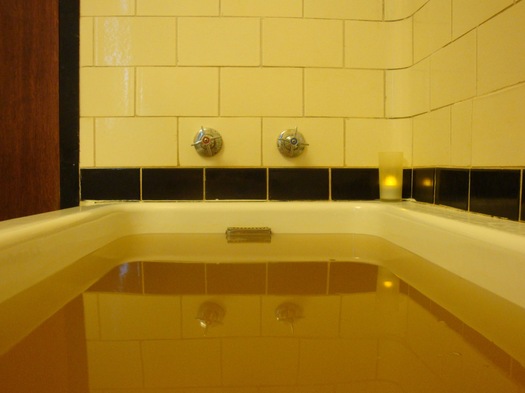 The minerals in the fizzy water turn brown as they oxidize. / photo: Akum Norder
As its name would imply, one of Saratoga Springs' original claims to fame was its effervescent springs. People started flocking there in the 19th century as spas were built to take advantage of the water.
Today the Roosevelt Baths and Spa in Saratoga Spa State Park offers the opportunity to soak in the fizzy mineral water. (The spring water is mixed with warm water so it's a comfortable temperature.) It's a truly relaxing way to spend a winter day. And if the warmth of the bubbly bath and beauty of the 1930s-era building weren't enough to help you forget about the cold outside, spend some extra time in the steam room. A 40-minute mineral bath is $35, use of the steam room and "relaxation room" included. Call ahead for a reservation, 800-452-7275 ext 4. (And don't forget to tip your attendant.)
39 Roosevelt Drive, Saratoga Springs, NY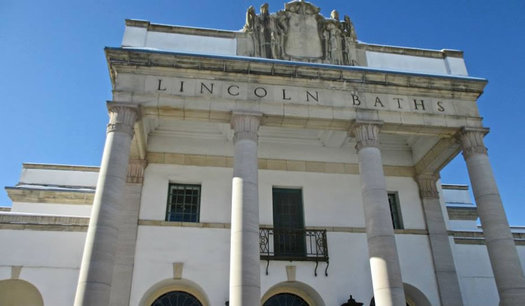 Before or after the spa, you can head over to the nearby Lincoln Baths building to the the Saratoga Farmers Market on Saturdays, and the Spa City Farmers Market on Sunday. The smell of fresh produce always helps me feel connected to the earth, something I miss dearly in wintertime. Peruse the crafts and sample the local products while listening to live music.
65 South Broadway, Saratoga Springs, NY 12866


Tang Teaching Museum and Art Gallery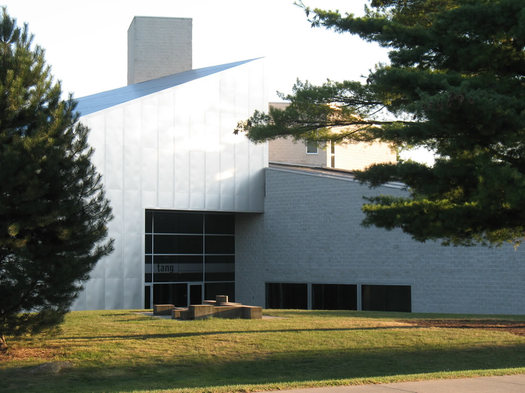 The colors may be dull and dreary outside, but a visit to the Tang will light up your world with all the colors of the rainbow. The free contemporary art museum is located on Skidmore College campus and houses frequently changing exhibits from artists all over the world. For example, starting in February it will have an exhibit of work by Alma Thomas. The Tang is open Tuesday-Sunday, noon-5 pm.
815 North Broadway, Saratoga Springs, NY 12866


Indulge at Plum Dandy Cookies and Milk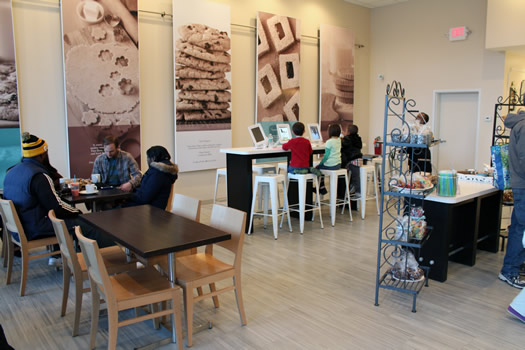 photo: Lauren Hittinger
Cookies and milk, it's a combo that comforts Santa on a cold December night, so why not enjoy it all winter long. At Plum Dandy Cookies and Milk in downtown Saratoga Springs you you can have a straight-up glass of Battenkill Creamery milk. But you can also get it warmed up, add a flavor, or choose an herbal-infusion. Other warm drink choices include sipping chocolate, locally roasted coffee, tea, and cider. Pair with you choice of cookie made from scratch daily.
55 Railroad Place, Saratoga Springs NY

If you're more into wine to warm you up, head to Saratoga Winery, just west of the city. You'll find libations in a comfortable, yet classy setting. Cheese, chocolate, craft beer flights, and on certain nights, dinner and live music are also available.
462 Route 29 Saratoga Springs, NY 12866
Julie has got the travel-bug. Whether it's day trips, weekend getaways, or wandering around the world -- she's always up to something. Read more about her adventures at juliejourneys.com.
____
Earlier on AOA: A checklist for successful wintering
Hi there. Comments have been closed for this item. Still have something to say? Contact us.