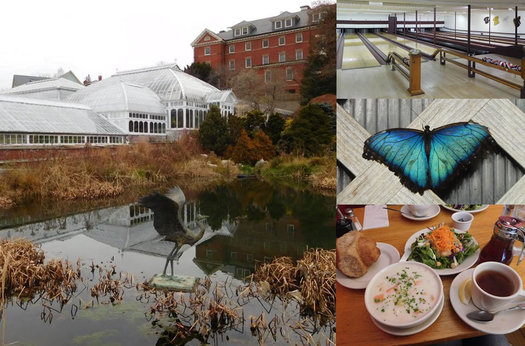 By Julie Madsen
I love western Massachusetts because there are so many little towns to discover, all with unique personalities. Perhaps you've explored the Berkshires before -- Lee, Great Barrington, North Adams, and other nearby places.
So why not head to the far side of the Berkshires, in the area known as the upper Pioneer Valley, for a change? The car is warm, gas is cheap right now. Give some of these indoor activities a try on a winter's day (or any day!) to forget about the world outside...
Northampton
Northampton is a great base to start your exploration. Really you could choose to spend your entire day here. Maybe you've been to town for shopping or a show before, it has a vibrant scene for both of these activities, and more.
Botanic Garden of Smith College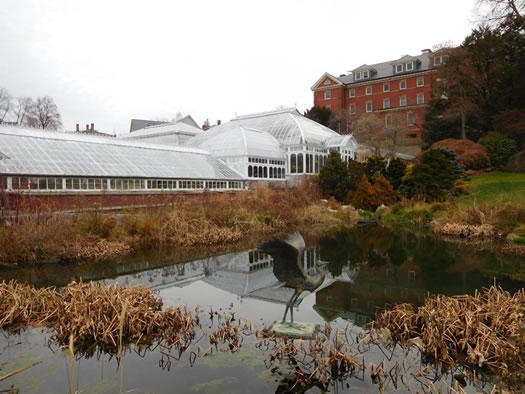 Inside the warm conservatory you are transported to another land, one far warmer than what you just left outside. At the Botanic Garden of Smith College you will find a beautiful array of plants and flowers to see and smell. The garden is located on Smith College Campus and free to visit. Surround yourself with a tropical scene in the Palm House or desert flora in the Succulent House.
16 College Ln, Northampton, MA 01063
Paul and Elizabeth's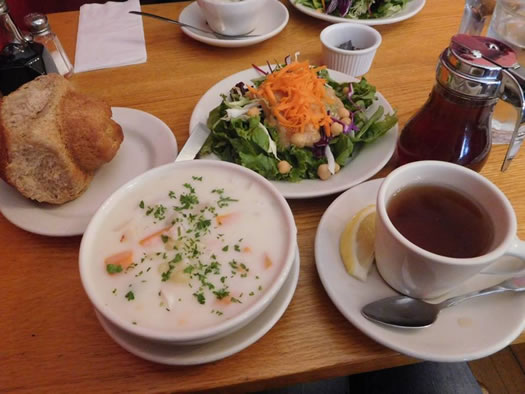 I could sing my praises for Paul and Elizabeth's all day long. As a person who always likes to try new things, I still find myself returning to this restaurant for lunch every time I visit Northampton. It's that good. Everyone else knows, too -- the place is always packed. (Don't worry though, service is very efficient.) Paul and Elizabeth's is a natural food restaurant with a wonderful New England vibe, and slight Japanese flair. It works. My go to is the "quick lunch." For under $9 you get a hearty bowl of soup, a fresh-baked whole wheat roll, a salad with your choice of amazing dressing (go tahini!), and house tea. The restaurant is located in Thornes Marketplace, a small mall filled with neat local stores which are worth browsing after lunch.
150 Main St, Northampton, MA 01060
Deerfield
About 25 minutes north of Northampton is Deerfield, a quintessential New England town. It's known for Historic Deerfield, a collection of 18th century historical museum homes (closed for tours until mid April), and the Yankee Candle flagship store, along with many other quaint activities to discover.
Magic Wings Butterfly Conservatory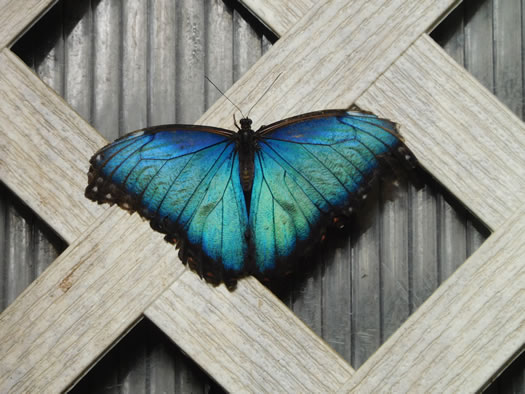 There are almost 4,000 exotic and domestic butterflies in Magic Wings Butterfly Conservatory. Butterfiles are fluttering everywhere, even on the floor, so watch where you step! The enchanting insects fly free, feeding, interacting with one another, and even landing on visitors wearing bright colors. With a keen eye you may spot eggs or a chrysalis among the plant growth. Along with the butterflies you'll also find a variety of birds, reptiles, and insects to view and learn about. Admission is $14 / $12 seniors / $10 for kids 3-17 (and students up to age 22 with ID) / free for kids 3 and under.
281 Greenfield Rd, South Deerfield, MA 01373
Shelburne Falls
Heading back toward New York on Route 2 you'll come across the town of Shelburne Falls. It is a place out of time. A delightful Main Street is lined with local shops and restaurants. You can stop in at The Baker Pharmacy and get an ice cream float. 52 Bridge St, Shelburne Falls, MA 01370
You might also want to take a minute to see the Shelburne Fall's glacial potholes -- they sit at the base of Salmon Falls (just follow the signs). They were formed 14,000 years ago during the last glacier age. Stones were trapped in the riverbed and fast moving water dug peculiarly symmetric potholes into the riverbed. There are more than 50 potholes, some which are 39 feet in diameter.
Shelburne Falls Bowling Alley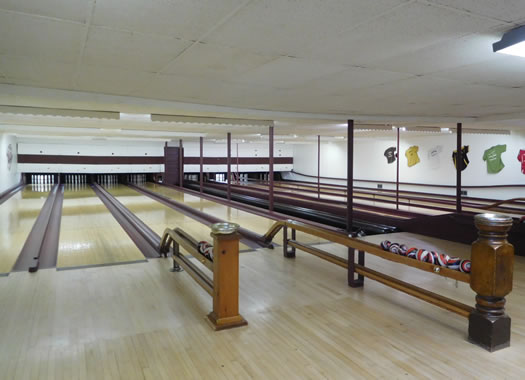 Hidden away right behind Main Street you'll find the Shelburne Falls Bowling Alley. Built in 1906, it's one of America's oldest bowling alleys. It is charming and quite out of the ordinary. You'll notice the place is small like the town it's located in, there are only a few lanes. And it's candlepin bowling -- The pins are shaped differently and the ball has no holes in it. There's local beer available, a Pacman machine, and you can see Salmon Falls from the window.
43 Bridge Street Shelburne Falls, MA
Julie has got the travel-bug. Whether it's day trips, weekend getaways, or wandering around the world -- she's always up to something. Read more about her adventures at juliejourneys.com.
Earlier on AOA: Spending a winter day in Saratoga Springs
Hi there. Comments have been closed for this item. Still have something to say? Contact us.