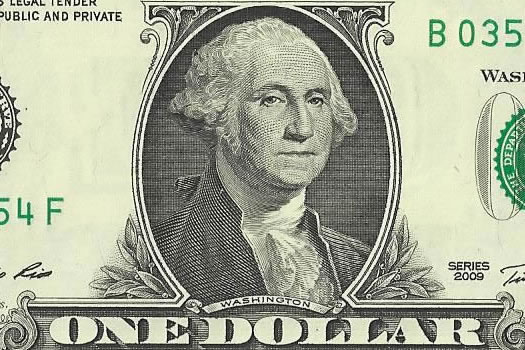 Which jobs in the Capital Region pay the most? Which pay the least? Which are the most common? Which are much more common here than other places?
Those are the sorts of questions to which we can an answer from a set of numbers of published by the federal Bureau of Labor Statistics. And, as it happens, the BLS released a new batch of those numbers this week.
And given all the recent discussion about New York State increasing its minimum wage, it seemed like a good time to pick out some bits from the new numbers.
These numbers are from the May 2015 Metropolitan and Nonmetropolitan Area Occupational Employment and Wage Estimates for the Albany-Schenectady-Troy meto area. (The metro includes the four core counties plus Schoharie.)
Here are the statewide estimates.
These numbers are estimates, so like anything else of this sort, there are ranges of error and gaps. Not every number is reported for every job or category.
The average
Of all the jobs in the estimates -- covering 437,450 employed people:
Median hourly wage: $19.29 (half of people make more, half less)
Average hourly wage: $24.46
Annual average wage: $50,880
Jobs that are more common here than other places
The Bureau of Labor Statistics calculates a "location quotient" for each type of job that can be used to get a sense of whether that type of job is more -- or less -- common in an area compared to the rest of the United States. From the definition: "For example, an occupation that makes up 10 percent of employment in a specific metropolitan area compared with 2 percent of U.S. employment would have a location quotient of 5 for the area in question."
1. Tax Examiners and Collectors, and Revenue Agents: 8.93
Average annual wage: $56.490
Definition: "Determine tax liability or collect taxes from individuals or business firms according to prescribed laws and regulations." So the Albany metro probably has a relatively (very) high proportion of these jobs because of the state.
2. Physical Scientists, All Other: 7.70
Average annual wage: $92,420
Definition: "All physical scientists not listed separately." (The estimates do have separate listings for jobs such as chemist and physicist.) As it happens, the Albany metro area has one of the highest concentrations of these sorts of jobs in the nation both by location quotient (#4 nationally) and total number (520, #6 nationally).
3. Dancers: 6.94
Average annual wage: not reported
Definition: "Perform dances. May perform on stage, for on-air broadcasting, or for video recording" The relative standard error for this category for the Albany metro is very high, so it's possible this job's ranking could be a quirk of the data.
4. Word Processors and Typists: 6.16
Average annual wage: $36,440
Definition: "Use word processor, computer or typewriter to type letters, reports, forms, or other material from rough draft, corrected copy, or voice recording. May perform other clerical duties as assigned. Excludes "Data Entry Keyers" (43-9021), "Secretaries and Administrative Assistants" (43-6011 through 43-6014), "Court Reporters" (23-2091), and "Medical Transcriptionists" (31-9094)." Maybe because of state offices?
5. Survey Researchers: 4.62
Average annual wage: $72,580
Definition: "Plan, develop, or conduct surveys. May analyze and interpret the meaning of survey data, determine survey objectives, or suggest or test question wording. Includes social scientists who primarily design questionnaires or supervise survey teams. Excludes "Market Research Analysts and Marketing Specialists" (13-1161) and "Statisticians" (15-2041)." Against, maybe because of state offices?
Among the other jobs more common here than the rest of the country: Legislators (4.56), historians (4.51), labor relations specialists (4.36).
Highest-paying jobs (average annual wage)
1. Surgeons: $265,790
This area has a relatively low number, too -- the location quotient is just 0.69. We wouldn't have expected that given how many hospitals there are this area (though the relative standard error for the jobs estimate is high).
2. Internists, General: $234,450
Location quotient: 0.95.
3. Psychiatrists: $203,530
Location quotient: 1.19.
4. Dentists, General: $194,300
Location quotient: 1.22.
5. Pediatricians, General: 192,310
Location quotient not reported.
The nine highest-paying jobs are in healthcare. The tenth: marketing managers, at $158,390.
Lowest-paying jobs (average annual wage)
1. Food Preparation and Serving Related Workers, All Other: $19,600
Median hourly wage: $9.20
2. Personal Care and Service Workers, All Other: $19,610
Median hourly wage: $9.20
3. Combined Food Preparation and Serving Workers, Including Fast Food: $20,450
Median hourly wage: $9.23
4. Dishwashers: $20,450
Median hourly wage: $9.41
5. Cooks, Fast Food: $20,780
Median hourly wage: $9.44
The ranks of the lowest paid jobs include many food industry positions. And that points to food service being one of the industries most affected by the upcoming minimum wage increase (however much, and when, that will be).
Major job categories that include the most people
1. Office and Administrative Support Occupations: 75,460
Annual average wage: $38,650
2. Sales and Related Occupations: 40,180
Annual average wage: $39,610
3. Education, Training, and Library Occupations: 35,090
Annual average wage: $59,560
4. Food Preparation and Serving Related Occupations: 34,190
Annual average wage: $24,040
5. Healthcare Practitioners and Technical Occupations: 27,790
Annual average wage: $73,950
The specific job type that includes the most people: Retail salespersons -- 14,460 people, $27,100 average annual wage.
Say Something!
We'd really like you to take part in the conversation here at All Over Albany. But we do have a few rules here. Don't worry, they're easy. The first: be kind. The second: treat everyone else with the same respect you'd like to see in return. Cool? Great, post away. Comments are moderated so it might take a little while for your comment to show up. Thanks for being patient.