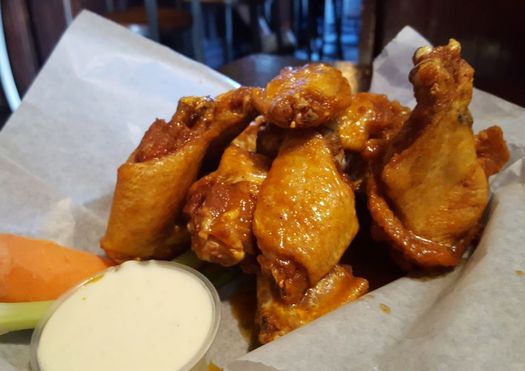 By Deanna Fox
"Can we try Buffalo wings sometime?"
Finally. My youngest child is now a true Upstater.
A kindergartener in public school, it was only a matter of time before he heard about wings and was tempted to try them. He was barely off the school bus when he asked, and then asked again, and asked a subsequent half-dozen times over the next few days.
It was happening. We were going out for his inaugural taste of this quintessential Upstate New York dish. But where do you go to make sure the first bite is a good introduction?
Thanks to FUSSYlittleBLOG, I didn't have to wonder too much. The latest Tour de Wing -- which focused on Schenectady -- pointed me to 20 North Broadway Tavern, where the reviews from taste-testers list the offering as "super crispy skin on meaty wings with plenty of sauce. These were a joy to eat."
Oh yes. It was definitely happening.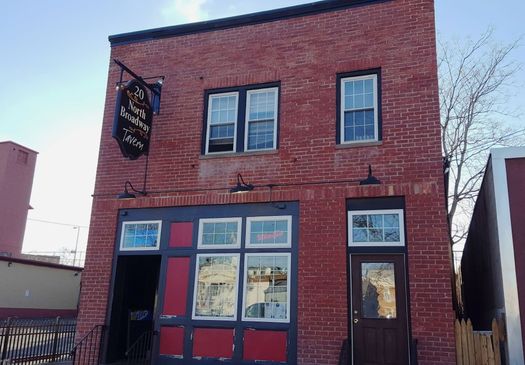 Non-descript and easy to miss, 20 North Broadway Tavern sits on a stretch of road that generally gets overlooked in Schenectady. It's an easy bypass between the Union Avenue neighborhood and the more "downtown" vibe of State Street, but it is not a place many would think to stop for a beer or bite to eat. Inside, however, is bustling. On an average Thursday night, every barstool was filled by 5 pm, and a younger crowd slowly streamed in to grab a table in the back.
I didn't look over the rest of the menu. We were here for one thing: A dozen wings and two Cokes ($12.99). Surprisingly, considering there didn't appear to be much food activity when we walked in, it took about 25 minutes for our wings to arrive, but that only contributed to the excitement when my boy finally tried them.
The mild wings still gave enough heat to make a nose run, offering a nice balance between a sucker-punch to the palate and bland sauce that could be reminiscent of nothing more than liquified Cheetos. The meat was not too tough or chewy, but still firm enough to require a bit of gnawing on the wing. The flavor and texture were about as one can ask for with this standard bar fare.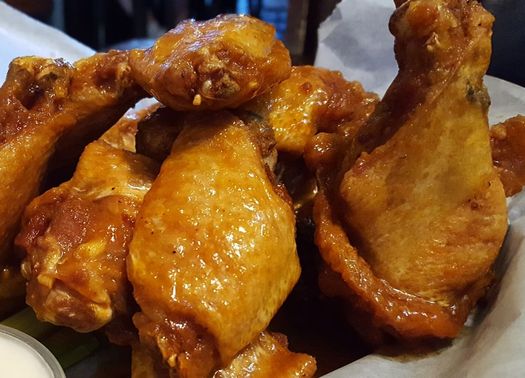 The best element of the wings was the skin. Crispy and puckering tightly around the flesh of the wing, it was puzzling how the skin could retain so much crunch under the moisture of the sauce. Dave -- the friendly bartender who keeps pens in his beard the way a old-school diner waitress would in her hair --said it was just a matter of leaving the wings in the fryer a few minutes longer. Most people are afraid that it would burn or dry-out the chicken, Dave said, but he found there is no need for concern. Just the two extra minutes made all the difference, turning an average wing into something special.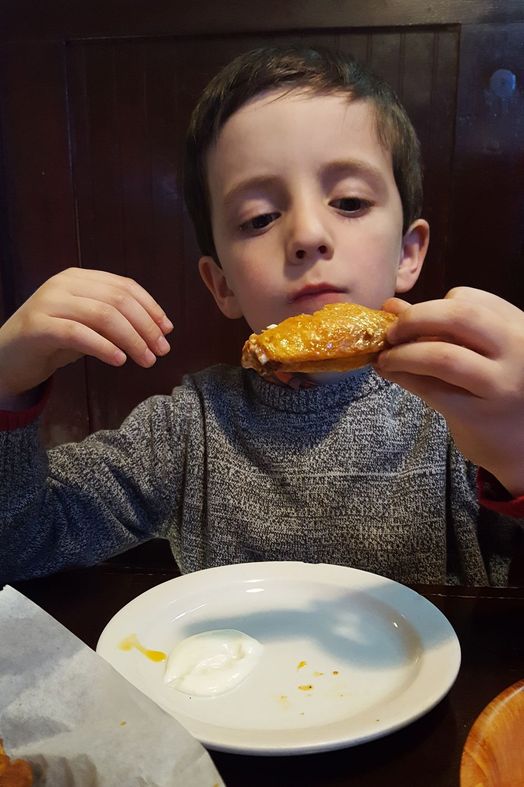 Was it a good first impression of the Upstate classic?
In the month since, the kid has asked to go back three times. Perhaps he'll be ruined for all other wings in his future, and maybe he still believes (even after copious explanation) that the wings are from actual buffalo.
But for now, why bother with anything else when the best is right in our own backyard.
Deanna Fox writes about many things, mostly about food. More can be found on her website, Twitter, or Instagram.
More Eat This:
+ Hot Plate from K-Plate at Troy Kitchen
+ Ice cream slider at Kurver Kreme
+ Pastrami from Chester's Smokehouse
+ Caribbean food at Trinbago

Find It
20 North Broadway Tavern
20 Broadway
Schenectady, NY 12305
Hi there. Comments have been closed for this item. Still have something to say? Contact us.