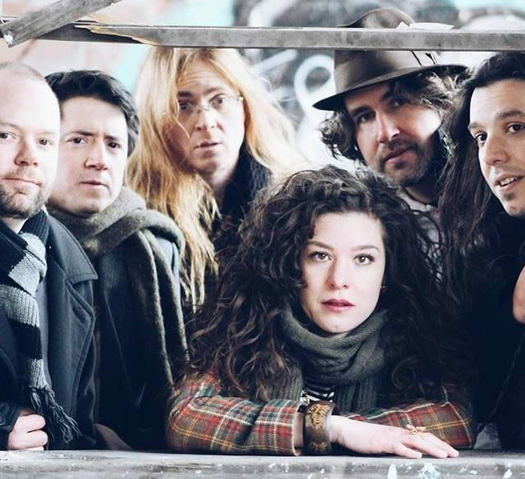 The schedule for this summer's series of free concerts at Freedom Park in Scotia is out. And, as usual, it's big -- really big -- with multiple concerts each week from late June through late August. And the lineup includes a bunch of different genres.
Freedom Park is on the Mohawk River, just over the Western Gateway Bridge from Schenectady, next to Jumpin' Jack's.
So, without further ado...
All shows start at 7 pm, unless noted. Descriptions via Freedom Park schedule.
June 22: Sirsy - alt rock
June 25: Stockade Kids - fusion rock
June 26: The Zucchini Brothers - kids rock
June 29: Scotia-Glenville Pipe Band - pipe and drum
July 1: Rattail Jimmy featuring Alan Payette - music at 8 pm, fireworks at dark
July 3: The Legendary Characters
July 6: The Lustre Kings - rockabilly
July 9: Diva & The Dirty Boys - 60s rock and blues
July 10: Music Company Orchestra - classical
July 13: Screaming Orphans - Celtic rock/pop
July 14: Scotia-Glenville Community Band and Jazz Band
July 16: Where's Alex - classic rock
July 17: Brian Patneaude Quintet - jazz
July 20: The Joey Thomas Big Band
July 23: Triskele - traditional and modern Celtic/Irish
July 24: Maria Z & Alegria - flamenco/classical
July 27: The Refrigerators - party rock
July 28: Scotia-Glenville Community Band and Jazz Band
July 30: Moriah Formica - classic rock
July 31: Hot Club of Saratoga - gypsy jazz/swing
August 3: Grand Central Station - party rock
August 6: Alex Torres and His Latin Orchestra
August 7: The Wister Quartet - classcial
August 10: Funk Evolution - party R&B
August 13: Betsy and the ByeGons - 60s
August 14: The Route Fifty 5 - brass quintet
August 17: The AudioStarts - party rock
August 20: Up All Night - rock
August 21: Mia Scirocco Trio - new and old acoustic pop
August 24: Skeeter Creek - country
August 27: Black Mountain Symphony - symphonic groove pop
____
Earlier on AOA:
+ Music Haven 2016 lineup
+ Troy Rockin' on the River 2016
+ Alive at Five 2016 lineup

photo: Gigi Knight
Find It
Freedom Park
Schonowee Ave
Scotia, NY 12302