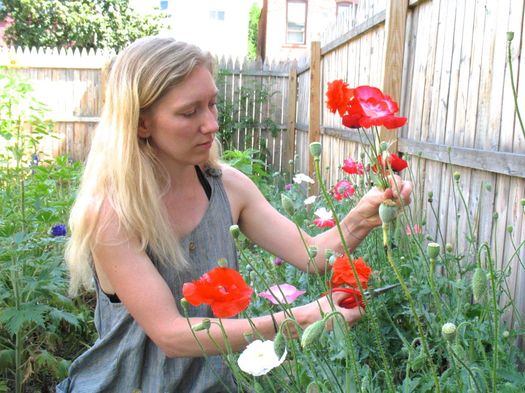 AOA is on summer break this week. So we'll have new follow-ups this week with people we've covered during the last few years.
Last but not least in the week of follow-ups: Flower Scout.
You might remember that Colie Collen won last year's AOA Startup Grant competition. As she said then about her approach for the floral design business:
"Something that's really important to me is that the community in which I live be interested in my business. So, it's only grown as people have asked for things that then I've started to offer. Maybe that's naive -- some of your market is not your peers, or your community -- but it's important to me as a structuring principle."
Over the past year, Flower Scout has grown considerably. And she's continuing to transform a vacant lot in Troy into a garden for growing flowers.
It's been about a year since we last talked to you. So, what's been going on, and what did you use the $1,500 on?
A lot has happened. That was April [2015] or so, the start of the growing or getting-ready-to-grow season. And that was the first year that I planted in the garden that I bought, but I also had a community garden plot.
I imagined that I would use the money for a hoop house. But once I got into the garden I learned that you really should dig a hole in the garden you might want to buy before you buy it. I don't regret buying it, but six inches down is just bricks and rock and pieces of old iron and barbed wire and weird stuff. So when we put the fence in, my dad and I started digging post holes and realized we couldn't -- we just couldn't do it. So we had to rent a jack hammer and get a bunch of people and spent a lot more time on the fence than I would have imagined. I actually probably wouldn't have put up a fence if I knew. It slowed the season way down. It used up some funds. It is beautiful and helpful at this point.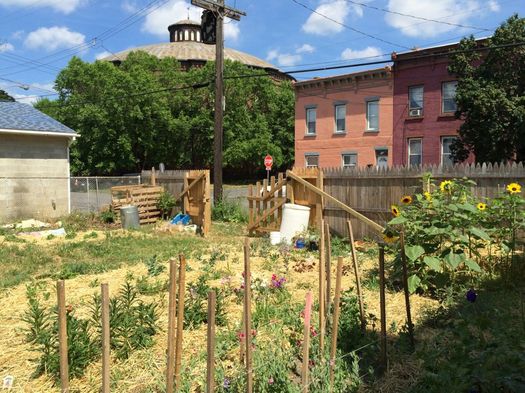 And then I investigated getting water, which would be necessary if I built a hoop house because it wouldn't get any rainfall on it -- and realized that getting [a water line] was prohibitively expensive.
So I kind of nixed the hoop house idea for now until I have water here. There's other ways to do season extension, like just little hoops over individual garden beds with cloth reemay over them, which I'll do in in the fall when it threatens frost.
It was a really big year. I had a lot of jobs last summer in terms of weddings, which is primarily what I've ended up doing. I decided to quit my full=time job at the [Honest Weight] co-op -- I transitioned to half time in April, and then in October I left the co-op -- and now I just work for myself, which has been super liberating and amazing. And the business has kept growing so that now I have something like 35 weddings this year and it's really busy. I can't grow enough flowers for the work I have, so I'm buying in flowers from another local farm and that's been a really good relationship to build, too. They're in Ghent and they've been doing it for a long time. And I have a CSA, so members get a bouquet every week -- I have 20 members. And that's been super fun and this will only be the third week of that.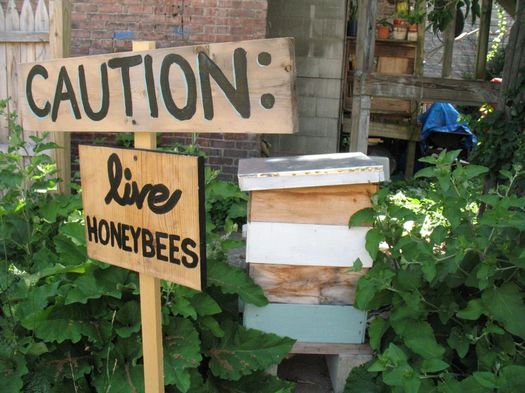 And I've just been trying to learn more. The funny thing is that the expertise I had coming into this business was in farming. But I actually don't have a super green thumb, or the getting up very early and staying really diligent about a project and tending to things on a daily basis is not my forte. What is is the design work that I was never trained in and don't know how to do, technically. So the garden is like a beautiful place to come to and I really love it. But the stronger part of my business is in the studio when I'm actually making things for people.
I realized as of this spring that not only are there rocks underneath the soil, but the soil they put on top is really poor. So I've had to take a longer view and thinking about what I'll add in the fall, like leaf mulch and organic matter so that the garden keeps getting stronger. And in five years time it will be like the most beautiful thing in the world -- but it doesn't happen super fast.
Is there a big lesson or significant lesson that you've learned?
I think I am learning -- I don't think I have learned -- diligence and patience. But probably any small business you start is just going to have to build over time. And it might have a big boom when all of sudden people are paying attention and then there might be a plateau or even a lull. And I think not getting freaked out about that is important and just paying attention to to quality. But also if people are paying attention it can be easy to sit back and something about retaining interest in the reasons you started doing it.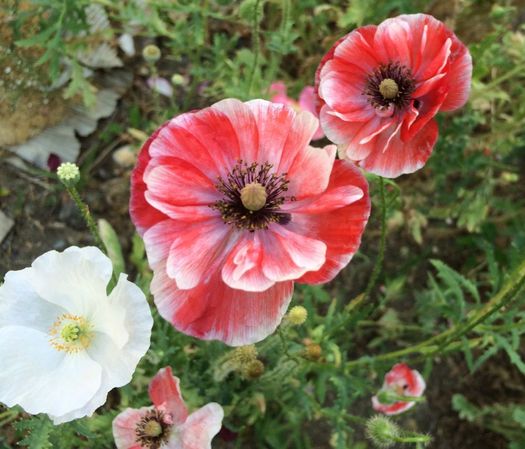 What has been surprising about this?
The support has been really surprising. I don't even know how to make use of the support I've gotten. People always want to come work in the garden, they want to help. Part of what I love about this is being by myself a lot. So I'm like, OK, how am I going to have a volunteer day? How am I going to manage people? Because they want to participate.
It's not a non-profit, it's not a community project. I bought land, I'm making money on it. But for some reason something about it feels like a community project to people. So I opened up the CSA and it filled up really, really fast. It's just very encouraging. I'm not sure what it is about the project that feels that way to people. But I want to keep making use of that energy in whatever way is helpful, like connecting to my neighbors.
What has been a major frustration?
The lack of water [at the garden] has been a major frustration.
Technical things. Like I finally bought a cooler two months ago, which is a big beverage cooler [that I use for flowers]. So I rent a studio that's separate from my home -- it's on 2nd and Division in the Sage neighborhood. I share it with my boyfriend who's a bookmaker and he has his machine, and I have my stuff, and we have a friend who's a printmaker and a writer, so it's a wonderful creative space. And doing that was a big deal, getting the work out of my apartment. And then I bought a cooler, which allows me to harvest flowers here and keep them for a week or week and a half. And if I have excess from a wedding, I can use it for other jobs instead of there being waste all the time.
So that felt like a big step -- but then it broke. Then I had to figure out, OK, there's an HVAC guy in my neighborhood that I met randomly -- he came last night and fixed it.
But also, I bought a different truck -- I had a pickup truck, but I needed something enclosed so I could air condition things as I travel. Then the air conditioning broke.
Developing systems is not something I'm really skilled at. My systems tend to be clunky and use old things. Once you start relying on them you can expand your business, but then you're relying on them. So, maintenance of systems has been frustrating.
As a person afloat in the world I would not have air conditioning, it doesn't matter to me at all. But flowers need specific things. So that's been a trial.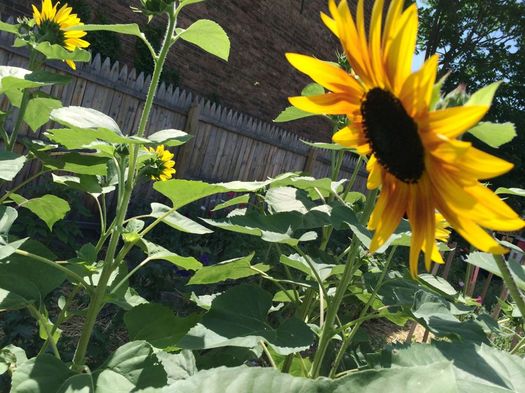 What's something in all of this that's felt like a big win?
All of it really has felt that way. The All Over Albany thing felt like a huge win. People were just sharing it a lot. And when I bought this land, the Times Union did an article that felt amazing.
But the wedding clients that I'm getting now are not even from this area. They're from New York, and LA, and Seattle. And it's all Instagram and good photographers taking pictures of my work. So every time I get someone like that who's found me because they're interested in something that looks different and looks wild and is maybe locally grown and incorporates different types of flowers than florists traditionally use, that feels really good.
I feel like a local business. My aim is not to get into a magazine or something like that. I'm not so fascinated by design that I need to be a famous flower designer. But to have people find me not because of region specificity but because of some vibe is nice. That feels like a win.
What's next?
Just keep going. I'm mostly booked up for this year, though some people come to me with little requests. And I mostly just want to make good things for all the people who have hired me already.
And do a good job in this garden. I don't have many jobs in August and I'm excited to spend a lot of time perfecting systems here.
And, yeah, it's just kind of keeping on at this point. There are no big hurdles ahead.
This interview has been edited and condensed.
More follow-ups:
+ Follow up: Nibble Inc
+ Follow up: Lark + Lily
+ Follow up: Takk House
+ Follow up: Nine Pin Cider Works
+ Follow up: The Dutch Udder Craft Ice Cream