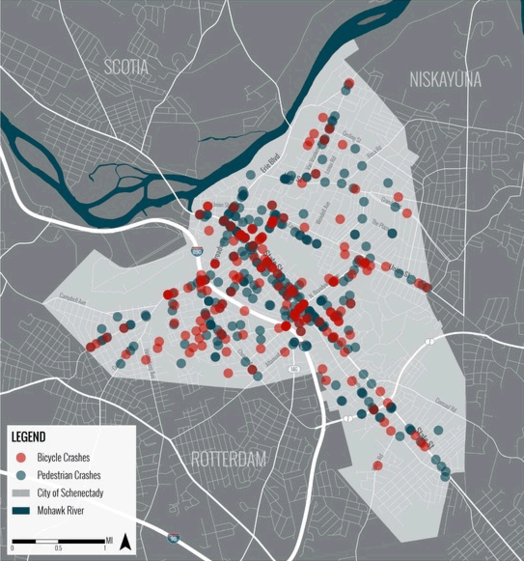 The city of Schenectady is working toward a bike infrastructure plan and is looking for input via an online survey. Blurbage:
This plan is being developed to address the needs of all user types ranging from novice neighborhood and trail bicyclists to expert road bicyclists. Please take 5-10 minutes to fill out this questionnaire. Your response will help to build a better understanding of area needs and priorities. Even if you do not bicycle regularly, your feedback will be helpful.
The survey is pretty much what you'd expect: questions about why people bike, what would encourage them to bike more often, and priorities for making bike infrastructure upgrades.
The city is working with the Capital District Transportation Committee and Alta Planning + Design on the bike plan. (Alta is a go-to consultancy for bike projects -- it's also working with the city of Albany on the waterfront bike trail connector.)