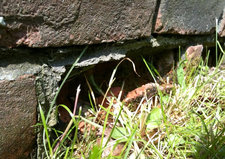 Christina emails:
Can you ask your readers if they have any recommendations for a home inspector? Specifically, one that will have experience with old homes (really old homes -1800s old).
We had a home inspector question a few years back, and some of those suggestions might still be helpful. But things change.
And we're also curious if there's a local home inspector or service that specializes in checking out homes that date back to the 19th century (of which there are a not-small number in this area). Because we suspect there could be issues specific to homes of that age.
So, got a suggestion for Christina? Please share! And a sentence or two about why you're recommending a person or service can be very helpful.
Hi there. Comments have been closed for this item. Still have something to say? Contact us.