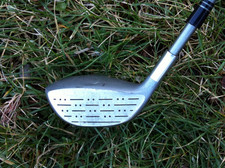 Fred emails:
I'm trying to find some golf lessons in the Capitol Region, but haven't had much luck as far as suggestions. I know that every course has a pro who will (usually) give lessons, but I'd like to hear some recommendations. I'm not looking to become the next Tiger Woods here, just want to get myself playing at a level where I'm not embarrassing myself. I'm possibly looking for a place with indoor facilities, so I can brush up over the winter. And, I know this isn't a cheap sport, but I'd also like to avoid a huge price tag, if possible.
As Fred noted in his message, we had a similar questions a few years back about finding golf lessons for kids. As he wrote, "hoping that you would have some insight for us big kids."
We've been kind of curious about these indoors places, too, if only because they might be something to do during the winter that gets you up and moving.
So, got a suggestion for Fred? Please share!
Hi there. Comments have been closed for this item. Still have something to say? Contact us.