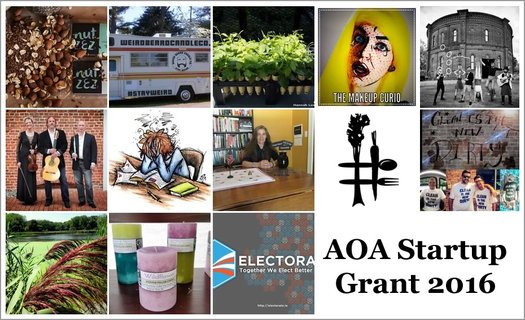 There were a lot of good entries for this year's $2,500 AOA Startup Grant -- projects ranging from food to crafts to farming to performance to tech.
But we have to narrow the field to three finalists, two chosen from last week's crowd voting and one picked by the Editors.
And here they are...





Crowd voting picks
Here are the two projects that topped the crowd voting: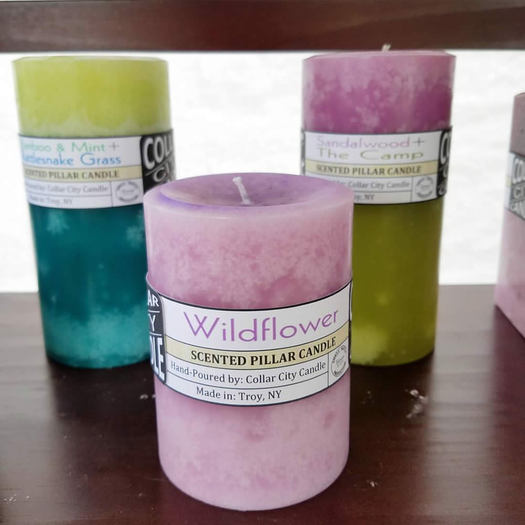 This project, from Josh and Jamie Wallbank, claimed the top spot with more than 20 percent of the votes cast.
From their application: "Collar City Candle is a small-batch artisanal manufacturing company producing high quality candles, soap, and one-of-a-kind scented wax vessels for plants. Owned and operated by husband and wife duo Josh and Jamie Wallbank of Troy. Jamie's background in marketing and management mixed with Josh's experience selling plants and flowers helped turn an impulsive holiday gift of a candle-making kit back in 2004 into an innovative business. Every Saturday we sell at the Troy Makers Market, a partnership between the Troy Waterfront Farmers' Market and the Downtown Troy Business Improvement District."
They say they'd use the grant money to help pay the costs of incorporations and other legal tasks associated with the business.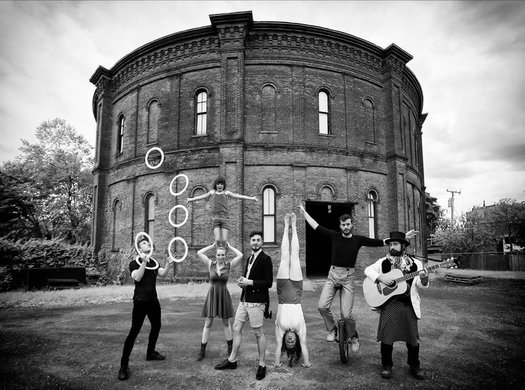 This project, from Aaron and Sarah Marquise, got almost 15 percent of the votes.
From their application: "We are currently designing an event for October of this year modeled around a late-night talk show with a live audience. The show will feature performances by international circus artists, local performance artists and musicians, big screen video footage and live on-stage interviews from people who are making a difference in the community. Our goal with this project is to provide a platform for local talent and news while also emphasizing unique performances from around the world."
They say they would use the grant money to help cover the production costs of this event.
The Editors' pick
It's always a difficult decision picking the third finalist, and it seems to get harder every year. After a lot of discussion, we ended up picking...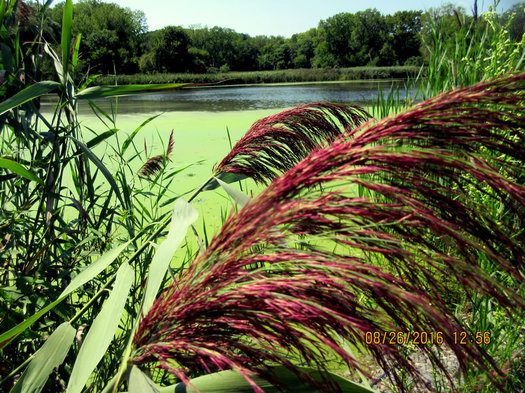 Melissa Parade entered this project, which is aiming to build an agricultural business in Albany's Tivoli Preserve. Parade will be managing a grazing program using sheep to control invasive species, and the terms of the arrangement with the city allow her produce agricultural programs and products there.
From her application: "With funds from the All Over Albany grant, I would purchase chickens and build their coop, participate in agricultural workshops, and prepare gardens for the spring. I hope the gardens can be maintained and enjoyed with help from nearby residents. I have dreams of bringing in pigs by the end of next summer. These additions are important steps towards the diversity and profitability of the farm, improving the viability of the urban farm model. Moreover, the grant money would support the farm's early outreach programs, including education, art, and food events."
We picked the Tivoli Park Peace Farm as the third finalist for two reasons:
1. We're interested in this idea of an economically and environmentally sustainable urban farm project in partnership with the city of Albany.
2. It sounds like the farm has the potential to make a significant difference at the Tivoli Preserve, a public resource that's in need of some attention and care.
What's next
The three finalists will be meeting this week John Dion, a professor of marketing at The College of Saint Rose, who will help them shape and organize their pitches in the final.
And then on September 22 at the Tech Valley Center of Gravity in Troy, the finalists will present their projects to the judges. The presentations are open to the public, but space is limited. So if you'd like to attend, we ask that you please register.
Thank you
Thank you to everyone who entered this year's contest. We appreciate the time and effort you put into your applications. And we wish you luck as you pursue your goals. Please keep us updated!
Thanks also to everyone who read through the applications last week and voted. And if you haven't read through the applications yet, you should! There are lot of interesting plans -- and you might find one you'd like to help support or encourage.
Final vote totals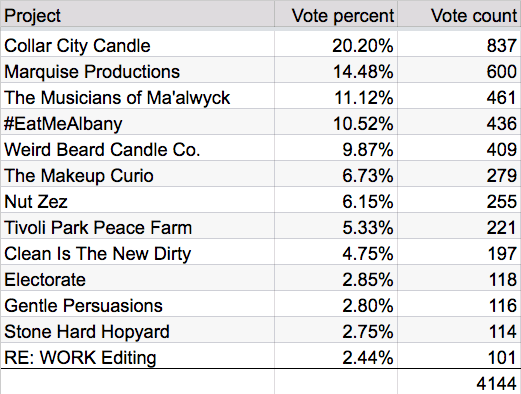 ____
Thanks to this year's contest sponsors: CDPHP, Staff Ciampino & Company P.C., Certified Public Accountants, The Tech Valley Center of Gravity, The Community Loan Fund of the Capital Region, The College of Saint Rose, and Berkshire Bank.