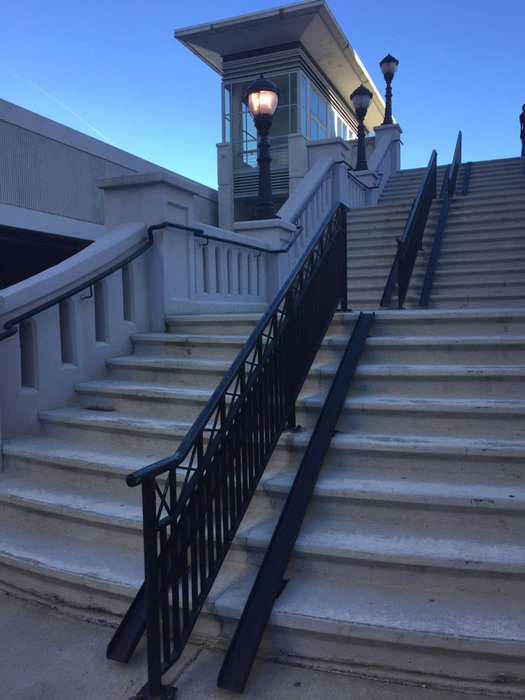 New-to-us pedestrian and bike infrastructure, a continuing (?) series: Jodi pointed out to us on Twitter this week that there are now bike ramps along the stairs leading to the pedestrian bridge that connects Corning Riverfront Park/Jennings Landing and downtown Albany. That's her pic above.
We hadn't seen ramps like this before. And while it might not be a big thing, it is another way of 1) making things a little easier for cyclists and 2) communicating that, yes, there's a place for bikes here.
Which reminds us... we have to get over Corning Riverfront Park and check out how the pedestrian and bike upgrades project is coming along. We've spotted the (very, very) green bike lane in a few spots lately.
(Thanks, Jodi!)
Earlier on AOA:
+ (blink) pedestrian crossing (blink)
+ Adapting to the Madison Ave Road Diet
+ Connecting Albany's riverfront park
Hi there. Comments have been closed for this item. Still have something to say? Contact us.