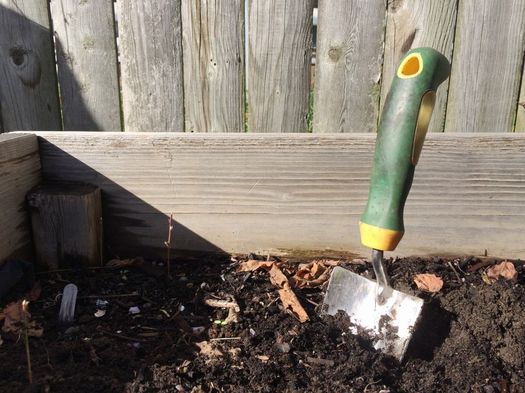 By Greg
It's clear that this presidential election season left a lot of people discouraged and fearful. Even if you were OK with the outcome of the vote, there's still a not-small chance that you don't feel good about how the whole process played out. As a nation we didn't wrap ourselves in glory on this one.
The uncertainty about what happens now -- the anxiety -- is understandable. I've felt it in a way that I don't think I've ever felt about politics before. And I can't even imagine how people who already felt threatened because of some of the rhetoric during the campaign now feel. There's a lot for all of us to consider about how we ended up here.
So, it might feel like a time to withdraw. But what I've tried to remind myself is that now is actually the time to dig in, to steady ourselves for the ongoing push to make the sort of country in which we want to live.
And a good place to start is on a local level. Here are a few ways to do that.
Local? Why? This happened on a national level.
The consequences of this presidential election are going to play out on the level of huge national or international systems: healthcare, global trade, climate change, and many others.
And, yeah, these are important -- really important, for both the nation as a whole and for individuals, people we all know in our daily lives. Hearing Republican leaders talk Wednesday about how they're set on repealing the Affordable Care Act straight way, I immediately thought of my friends who recently arranged health insurance coverage for their young family thanks to one of the mechanisms in place through Obamacare. They're now potentially facing a much more uncertain outlook for a key piece of their family's security.
It's just that these issues are often so big that as individuals it can be hard to make a dent in them. That's not to say it's not worth trying -- it is. But you can't move a mountain by yourself. And the work of getting enough people headed in the right direction to move that mass can often be a frustrating experience because it feels like nothing is ever actually happening, even if you're successfully shifting the mountain an inch or two per year.
Local issues can also be difficult, especially when they're tangled with these larger national and cultural-level problems and patterns. But the scale is a lot more human-sized -- more like trying to move a pile of dirt rather than a mountain. And when you take action, there's the real possibility of seeing a result. Especially if you get a few other people to pitch in and help shovel.
Also: You live here. What better place to fix or improve than the spot on which you currently stand?
So here are some ideas to dig in locally.
Talk with your neighbors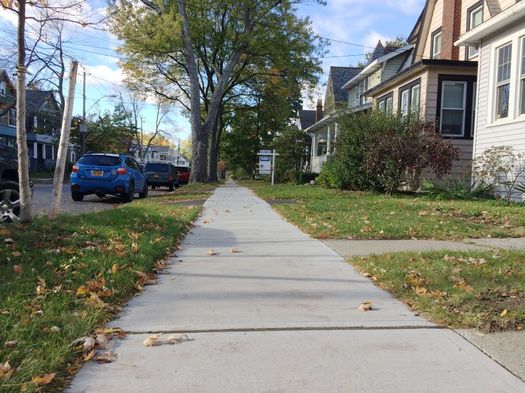 Let's start with an easy one. You probably already do this, saying hi in passing. It's worth going beyond that, though -- to ask how your neighbors are doing, to lend a hand when they need it, to listen to their stories.
That might feel weird at first, especially if you're reaching out to people who don't immediately appear to be like you. I totally get that. I'm a naturally shy person. But I also know from my job, when I need to be professionally not-shy, that people are often appreciative to have someone ask how things are going and then genuinely listen.
It doesn't have to be some super-deep, serious conversation. Maybe you're just talking about the tomatoes your neighbor grows in the backyard. Over time those little conversations add up, and eventually you have a real relationship, maybe even a friendship. And your neighborhood is stronger for it, because now people are sharing info and concerns, talking about ways of solving problems, feeling like they belong, and even having some fun. (One of my favorite memories of this past year was the impromptu Fourth of July party we had in our backyard with our neighbors. It just kind of happened -- one minute we were chatting in the yard and the next thing we knew we were all eating barbecue together.)
I say this acknowledging that I could do a better job of it. I know a pretty good share of our neighbors from walking Otto, but there are people on either end of our street that I recognize but don't know their names. And there's no good reason why I shouldn't.
Volunteer
This one is a little bit harder because for many of us it means changing our routine or adding something to an already busy schedule. I'm guilty of being reluctant to step up for that reason.
That said, there are a bunch of opportunities in this area -- and organizations dedicated to helping us connect with those opportunities.
If we want things to be better, then we should lend a hand.
Vote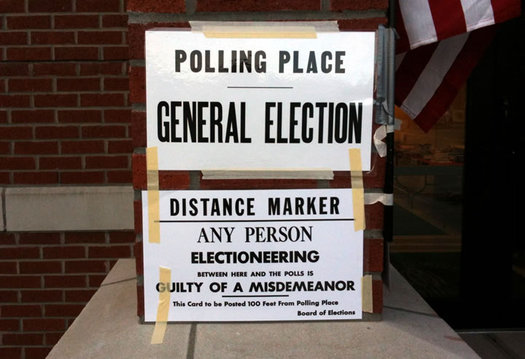 You know this. But make it a habit to show up for every election. Some of these local elections turn on a shockingly small number of votes -- a few hundred people (or even fewer) can make or break a candidate or an issue. (Recent example: The Albany High School renovation vote.)
Think about running for office
We need more people -- and a more diverse range of people -- in the pool of potential leaders and representatives. If you're thoughtful, respectful, fair, and good with people maybe you should think about it. Really.
It might seem like a big jump. And it is. It takes time and effort and, frankly, some guts. But you don't have to start off running for Congress. Maybe there's an open spot on your library board. Maybe the right person for that spot is you.
If you're not up for running for office, there are other ways to help. You can encourage a friend you think who'd be good. You can volunteer with a campaign. And we can all examine the reasons good, qualified people might decide to not run -- and then think about ways to remove those obstacles and get those people in the game.
Go to a public meeting
Ever been to a city or town council meeting? How about the school board? Or the planning board? Or your neighborhood association? Or a community planning session?
You should go sometime because on the local level you can get an up-close look -- like, literally from just a few feet away -- at how the gears of government actually turn. And you often have the opportunity to tell the people who run the government what you think.
Will your public comment make a difference? Sometimes it will. Though I think often the real benefit from showing up at these sorts of public meetings is two-fold:
1) You get to learn firsthand about what's happening -- and how it happens -- and you get a better sense of the people involved.
2) The people who are in power get to see that you're there.
That second part is important because I think we're all a little more cognizant about doing a good job if we know someone's watching. That's not to say local officials aren't trying. Actually, just the opposite -- I think most local politicians really do care and are making a good-faith effort, sometimes in difficult circumstances. But as a public we have a role in holding local officials accountable. It doesn't have to be a harsh or antagonistic presence -- we just need to let them know we're paying attention.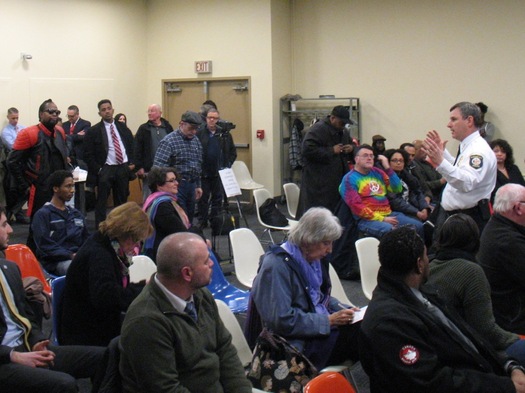 A public forum earlier this year about the Albany Police Department's officer body camera program.
I am often heartened by the turnout for some of these meetings, with crowds of people offering ideas and feedback on topics such as police body cameras and the way our streets are designed. There are a lot of people around here who care and are willing to put forth effort.
There are also times that, collectively, we could all be doing a better job of paying attention. Here's an example: One of the reasons that I started showing up regularly to cover Albany planning board meetings for AOA was that I was sitting at a meeting a few months back and realized I was the only member of "the public" who was there -- everyone else there was either a member of the planning board and city staff or someone directly involved with a project before the board.
Is that a problem? In most cases, probably not. A lot of what happens there is relatively routine. But some of the projects that come before that board represent big, neighborhood-influencing changes with millions of dollars on the line. And lots of people care about the outcome of these projects.
That's just one example. I'm sure there are many others.
Subscribe. Read the news.
Back in the day (whenever that was), newspapers largely filled this observer role. As you might have heard, though, the newspaper business is cratering -- hard -- as digital giants such as Facebook and Google drain away ad revenue. That's prompted newspaper companies to make serious cutbacks in staffing. Or if they're not letting people go, they're squeezing salaries, prompting talented reporters and editors to head for the exit.
These cutbacks matter. Fewer reporters mean fewer meetings, events, and issues covered. It means the reporters who remain are stretched even further, allowing them less time for in-depth or investigative coverage. Stuff -- important stuff -- falls though the cracks.
All this comes as the world needs more and better reporting about what's actually happening -- especially as Facebook and other social media platforms are happening to create ever more efficient systems for deploying falsehoods and making them stick.
So one way to push back is to become a subscriber to your local news organization (the term "newspaper" is almost antiquated now). They need the support more than ever.
Sure, they're not perfect -- and if you think they can do better, by all means, tell them how. (Seriously.) But right now they're the best we've got. If they go away, it'll be hard to replace them -- and we'll all be worse off.
____
These are just a few ideas. And they're not going to solve all the problems we're facing, far from it. Most of us are capable of doing at least some of these things, though. And we've gotta start somewhere. So let's make it here.
Greg Dahlmann is one of the founders of AOA.
Hi there. Comments have been closed for this item. Still have something to say? Contact us.