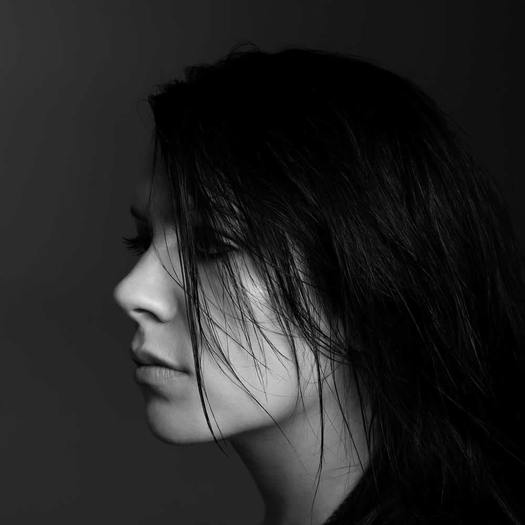 It's the weekend, and it's time to start recovering from the presidential election cycle. After the jump, we've got a list of fun stuff happening this weekend in the Capital Region.
Pick one, pick a few -- you deserve it. Then call some friends and get out and enjoy yourself.
Planning something that isn't on our list? Drop it in the comments so we can all see.
And whatever you're up to -- have a fantastic weekend!



Veterans Day
Friday is Veterans Day. It's a federal holiday so some things will be closed. The roots of Veterans Day are in Armistice Day, which was declared to commemorate the end of WWI. The holiday was officially changed to Veterans Day in the 1950s. Veterans Day is intended to honor all veterans of the armed forces. (Memorial Day honors those who died while serving.)
Marissa Meyer
Friday: Marissa Meyer -- author of the best-selling Lunar Chronicles series -- will be at the Embassy Suites Saratoga Springs to talk about her book, Heartless, which is about the Queen of Hearts from Alice in Wonderland. The event is organized by the Northshire Bookstore. Friday 6 pm -- $28 for 1 seat and 1 book / $40 for 2 seats and 1 book / $48 for 3 seats and 1 book
Science Festival
Friday-Sunday: MiSci's five day science festival continues through Sunday with workshops, demos from STEM organizers, hands-on activities, and a "Science of Brewing" event (21+, $10.50).
Nine Pin Pressing Party
Saturday: Nine Pin Cider Works hosts its annual Pressing Party. Watch them press over 100 varieties of apples for their Monster cider blend. Local vendors will be be pressing panini and t- shirts and there will be a bench press competition. Do you sense a theme? Music, massages, and more. Saturday 11 am to 6pm -- $10 advance / $15 door/ $25 with a bottle of Cider Monster
Stage
Dirty Dancing
Friday-Sunday: A touring production of the stage adaptation of Dirty Dancing finishes its run at Proctors. Remember: No one puts Baby in the corner. Friday-Sunday various times -- $30 and up
Footloose
Friday-Sunday: Schenectady Light Opera presents Footloose: The Musical, based on the 1984 Kevin Bacon movie. The show is filled with '80s favorites performed by some of the most talented young people in the Capital Region. Friday (sold out) and Saturday 8 pm, Sunday at 2 pm -- $22 and up
Wonderful World
Friday-Sunday: Albany Civic Theater continues director Gary Hoffmann's production of Wonderful World, Richard Dresser's play about the forces that pull families apart and the bonds that hold them together. Friday and Saturday at 7:30pm, Sunday at 3pm -- $18 / $10 for students
Farragut North
Friday-Sunday: Curtain Call presents Farragut North, a political drama written by one of the creators of the US version of House of Cards. (The play was adapted as a film starring Ryan Gosling and George Clooney a few years ago.) Friday and Saturday 8 pm, Sunday 2 pm -- $20
Lysistrata
Friday-Sunday: Steamer 10 theater presents Lysistrata, the bawdy Aristophanes comedy about gender relations and anti-war sentiment that was first performed in 411 BC and still resonates today. Friday and Saturday at 8pm, Sunday at 3pm -- $20 / $10 for seniors
Comedy
Comedy night at the Massry
Friday: The Massry Center at The College of Saint Rose hosts Comedy Night with headliners Andy Pitz, Dan Geurin and Erin Harkes. Friday at 7:30pm -- $20, $10 for students
Mopco Improv
MopCo's new North Jay Street theater is open in Schenectady:
+ Friday: MopCo presents A Night in the Spotlight: An Improvised Documentary. "Mixes mediums to bring you the thrilling tales of lives never lived! Ken Burns meets Kafka in this exploration of the storied lives of people in worlds we don't yet know. Join us to discover what tales we unravel!" Friday 8 pm -- $10 / $6 students
+ Saturday: TheaterSports with The Mop and Bucket Company. Two teams compete with improvised scenes, games and songs based on audience suggestions. Saturday 8 pm -- $15 / $6 for students and seniors
Make Me Laugh Albany
Saturday: The winner of the local Make Me Laugh open mic night series will be chosen at the Make Me Laugh finals at Proctors. Saturday 7 pm -- $12
Comedy's Best Kept Secret Tour
Saturday: Comedy's Best Kept Secret, the national touring stand-up comedy show, stops at Proctors. Saturday 9 pm -- $15
Girlish
Sunday: MopCo's theater hosts Chicago-based performers Alex Bellisle and Stephanie Anderson for their two woman show Girlish, a comedy sketch revue with music that is based on their true life experiences. Sunday 7 pm -- $12 / $6 students and seniors
Film
Warren Miller's Here, There & Everywhere
Friday-Saturday: The Palace is screening Here, There & Everywhere -- the newest Warren Miller ski movie. Friday and Saturday 8 pm -- $23
Slaughterhouse Five
Friday: The NYS Writers Institute film series will be showing Slaughterhouse-Five, the 1972 film adapted from Kurt Vonnegut's antiwar novel. Friday 7 pm, downtown UAlbany campus, Page Hall -- free
There Goes the Neighborhood Film Festival
Sunday: The Sanctuary for Independent Media is hosting the There Goes the Neighborhood Film Festival, which includes films and talks focused on urban communities, history, and the tensions involved with redevelopment. There will also screenings of films produced by youth and media mentors from Albany, Schenectady, and Troy. Sunday starting at noon -- $10
War movies at The Madison
Friday-Sunday: The Madison is showing war movies this weekend, including Glory, Restrepo, Bridge on the River Quai and the animated feature Nausicaa Valley of the Wind. Friday-Sunday various times and prices
Music
Friday: NRBQ at The Egg
Rockabilly/jazz fusion/roots rock. With: The Whole Wheat Horns. 8 pm -- $29.50
Friday: Eric Paslay at Upstate Concert Hall
Country. 8 pm -- $20 ahead / $23 day of
Friday: Heather Maloney at Caffe Lena at Unitarian Universalist Congregation of Saratoga Springs
Progressive indie folk. 8 pm -- $20
Friday: Wayne "The Train" Hancock at The Hangar
"[U]ndisputed king of Juke Joint Swing." 8 pm -- $20
Friday: Baby Soda at Helsinki Hudson
"With an eclectic set of influences ranging from 1930s-era swing, New Orleans jazz, and Southern gospel..." 9 pm -- $15
Saturday: Laurie Berkner at Troy Music Hall
"Queen of children's music." 11 am -- $25 and up
Saturday: The Sea The Sea at The Hangar
Indie folk pop. With: Michaela Davis. 8 pm -- $10
Saturday: Kim Simmonds and Savoy Brown at The Upper Room
Blues rock. 7 pm -- $20 and up
Saturday: Highly Suspect at Upstate Concert Hall
Rock. With: Slothrust. 8 pm -- $15 ahead / $18 day of
Saturday: Eisa Davis at MASS MoCA
"[A]n intimate evening of intense, minimalist soul." 8 pm -- $16 ahead / $22 day of
Saturday: Saint Rose Camerata at Massry Center
Performing works by Italian, French and Russian composers of the 19th and 20th centuries. 7:30 pm -- free
Sunday: K.Flay at The Hollow
Genre-crossing hip hop. 9 pm -- $17
Sunday: Bloodshot Bill at The Low Beat
One-man band. With: Megan The Runt. 3 pm
Sunday: What Moon Things at The Low Beat
Indie rock. With: Pecas, Jack Toft, Slowshine. 7:30 pm
Sunday: Dust Bowl Faeries at Helsinki Hudson
"Ethereal gothic­folk ensemble with a dark cabaret twist." With: Luis Mojica 8 pm -- $10
Hockey
Friday-Saturday: The Albany Devils take on Hershey on Friday night and St. John's on Saturday at the TU Center. Friday 7 pm, Saturday 5 pm -- various prices
RPI
Friday-Saturday: The RPI men's hockey team is at home this weekend with games against Clarkson on Friday and Saint Lawrence on Saturday. both games start at 7 pm -- $12 / $9 kids and seniors
Union
Friday-Saturday: The Union men's hockey team schedule this weekend is the reverse of RPI with a game against Saint Lawrence on Friday and Clarkson on Saturday at the Messa Rink. Friday and Saturday at 7pm - $12
USA-Mexico
Friday: The US men's national soccer team opens the final round of World Cup qualifying with a match in Columbus against its greatest rival, Mexico. If you're looking for a crowd to watch the game with, the Albany chapter of the American Outlaws fan group will be at Wolff's in Albany. Friday game time 7:45 pm
Comic Jam
Saturday: Artist Ira Marcks hosts another of his comic jams at the Troy Public Library. Artists of all ages and abilities can learn and create their own comic. Saturday noon to 4pm -- free but registration is requested
Museums/galleries
Breathing Lights
Friday-Sunday: The Breathing Lights exhibit continues this weekend. The public art project is illuminating windows in hundreds of vacant homes in Albany, Schenectady and Troy (the slowly pulsing lights will be active from 6-10 pm each night).
Rock & Roll Icons
Saturday: The Albany Institute recently opened an exhibit of 1970s and 1980s rock and roll act photography by Capital Region resident Patrick Harbron. "The exhibition features many photographs that have never been published or exhibited. Harbron photographed artists such as Blondie, Rush, Stevie Ray Vaughan, The Police, Bruce Springsteen, Madonna and Elvis Costello early in their careers." (On display through February 12.)
Also at the Albany Institute: The Art of Seating. (On display through December 31.)
Artists of the Mohawk-Hudson Region
The 80th annual Artists of the Mohawk-Hudson Region recently opened at The Hyde Collection. The show is open to artists living within 100 miles of Albany, and rotates among The Hyde, Albany Institute of History and Art, and the University Art Museum at UAlbany. This year's exhibit was curated by artist Michael Oatman and includes 126 works by 106 artists. (On display through December 31.)
Nick Cave Until
MASS MoCA recently opened Until, a new immersive installation by artist Nick Cave. Blurbage: "Through exuberant, politically charged materials, Cave probes issues relating to gun violence, race, and gender inequality. Wrapped in bright glitter, the work is sharp and also painfully beautiful."
The People's Art
The State Museum recently opened The People's Art: Selections from the Empire State Plaza Art Collection, which includes works by artists such as Mark Rothko, Jackson Pollock, Helen Frankenthaler, Franz Kline, David Smith, and Alexander Calder. (On display through September 3, 2017.)
Also at the State Museum: Hudson Valley Ruins. (On display through the end of 2017.)
Hudson Valley Ruins
Also recently opened at the State Museum: It includes more than 80 photographs by Robert Yasinsac and Thomas Rinaldi of "forgotten historic sites and cultural treasures in the Hudson River Valley."
A More Perfect Union
The Tang presents A More Perfect Union -- a new exhibit featuring Mel Ziegler's Multi-Year Project Flag Exchange. The installation includes 50 American flags collected by Ziegler, who traveled the country trading new flags for tattered ones flying at homes and public locations. (Runs through January.) free admission (suggested donations of $2-$5)
Sculpture parks
Maybe you'd like to explore some sculpture parks around the region.
Day trips
Explore some waterfalls, head for The Berkshires, The Catskills, or Columbia County. Or check out a state park.
Markets
Farmers markets
Farmers markets are moving their indoors this weekend:
+ Troy Waterfront Farmers Market moves to the Atrium for the season. Saturday 9 am-2 pm
+ The Saratoga Farmers' Market moves to the Lincoln Baths in Spa Park. Saturday from 9 am-1 pm
+ The Delmar Farmers Market is at Bethlehem Central Middle School. Saturday 9 am-1 pm
+ The Schenectady Greenmarket is back indoors at Proctors. Sunday from 10 am-2 pm.
+ The Spa City Farmers' Market moves indoors at the Lincoln Baths. Sunday from 10 am-3 pm
The Madison, Troy Music Hall, and The Mop & Bucket Company advertise on AOA.
Say Something!
We'd really like you to take part in the conversation here at All Over Albany. But we do have a few rules here. Don't worry, they're easy. The first: be kind. The second: treat everyone else with the same respect you'd like to see in return. Cool? Great, post away. Comments are moderated so it might take a little while for your comment to show up. Thanks for being patient.