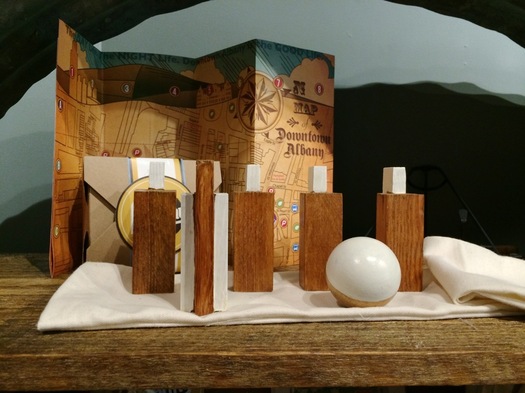 Kara emails:
I'm relatively new to town, having moved here over the summer. So I'm still learning my way around and getting to know the best local spots, activities and products. I'm a big fan of buying local in general and when I lived in Ann Arbor, I loved buying local coffee and treats as gifts for visiting friends or for Christmas.
I'd love to ask the All Over Albany community - what are your go-to local gifts and where can I find them?
For the last few years -- including 2015 and 2014 -- we've asked a bunch of people about the sorts of items they'd like to give as part of a "holiday gifts" series. There are some ideas in there.
Got ideas for local-themed or -sourced gifts for newcomers such as Kara? What's your go-to local gift spot? Please share!
Hi there. Comments have been closed for this item. Still have something to say? Contact us.