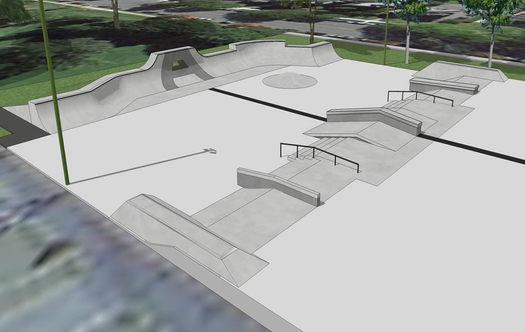 The Albany skate park project in Washington Park -- originally planned to be completed this month -- has been pushed back to next year.
"The City is working diligently to bring this project to fruition by next summer," said Brian Shea -- the chief of staff for Albany mayor Kathy Sheehan -- on Tuesday. "We have established a bidding and construction schedule with an anticipated completion date that coincides with National Go Skate Day in June of 2017."
A tip of the hat to J'mo and grandmastergus who flagged the delay in comments here at AOA.
The skate park project has been in the works since early 2014 when the city held a public meeting to gather initial input.
There didn't appear to be much movement on the idea again until this past June when the city brought in the action sports division of the design firm Stantec to head up a specific plan for a skate venue at the rundown tennis courts near Madison Ave (AKA, The Blue Banks) that serve as de facto skate spot in Washington Park. There was a public meeting and there seemed to be a sense of urgency to move the project forward, with a short public comment period and a goal to finish construction this November. The city released a design in July.
Shea said via email Tuesday that original timeline for constructing the design "would have significantly inflated the cost of the project." So the city moved it to next year.
The budget discussed this past summer for the project was $200,000, and Shea said the city does not expect the cost to exceed that figure.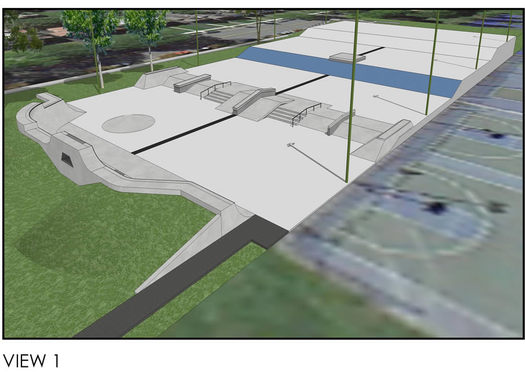 Funding for the project is coming from a state grant worth as much as $100,000; $12,000 from the Washington Park Conservancy; and the rest from a pool of money the city has set aside for these sorts of projects.
As pointed out by a Stantec rep back in June, $200,000 doesn't necessarily go that far in constructing a skate park. So the design also leaves open the possibility of a phase two for the project, which could include costly items such as a bowl on the upper levels of the site.
Shea said Tuesday there's still potential for phase two, but that will be dependent on the availability of funding.
Here are large-format renderings of the design of the skate park project<.
Hi there. Comments have been closed for this item. Still have something to say? Contact us.