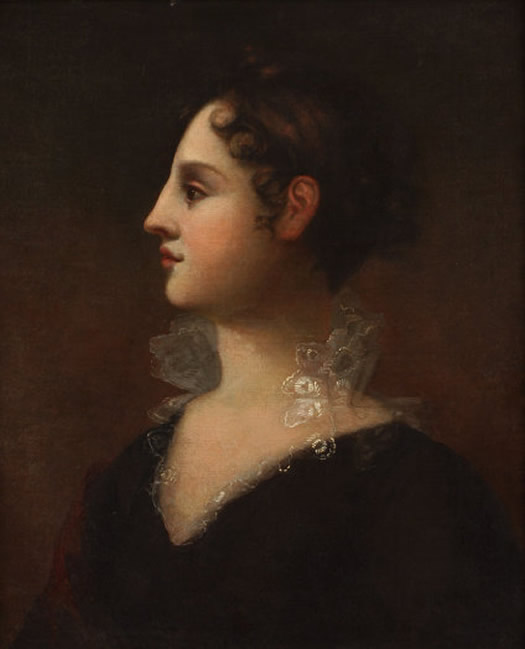 1783 July: Theodosia Burr is born to Theodosia Bartow Prevost and Aaron Burr in Albany, New York. She's christened at the Albany Dutch Reformed Church.
Her father had been in Albany studying to become an attorney, and had for a time stayed at the Schuyler Mansion.
After Aaron Burr became an attorney, the family moved to New York City, but he had an office on Pearl Street in Albany.
1791: Theodosia's father is elected to the US Senate from New York over Philip Schuyler, Alexander Hamilton's father-in-law.
1794 May: Theodosia's mother dies at age 47. Theodosia is not yet 11 years old, and without a mother. Aaron Burr is without a sharp-minded partner whose social skills were said to have aided Burr's political career considerably.
The young Theodosia is very bright. Apparently inspired by Mary Wollstonecraft, Aaron Burr decides Theodosia should get a first class education. She becomens an accomplished student of many disciplines and subjects.
1801 February: Theodosia marries Joseph Alston in Albany at the same church where she was christened. Alston is the son of a wealthy South Carolina family, and the marriage to Theodosia is partly seen as a political move. She's 18 years old.
The couple honeymoon in Niagara Falls -- they're said to be one the first couple to do so.
1802: Theodosia gives birth to Aaron Burr Alston. Her health suffers aftwards, and she travels to Saratoga Springs and Ballston Spa in attemps to regain her strength.
1804: Theodosia's father, now the Vice President of the United States, kills Alexander Hamilton in a duel.
1807: Aaron Burr goes on trial for treason over alleged plots involving western lands. He's acquitted, but goes to Europe in exile. Theodosia acts as her father's agent in the United States, and later helps smooths the way for his return.
1812: Theodosia's husband is elected to become the next governor of South Carolina.
1812 June: Their son dies of an illness at age 10. She is stricken with grief and her health falters.
1812 July: Her father returns to New York City from Europe. Theodosia is too ill to visit.
1812 December: With the War of 1812 now active, Theodosia boards a schooner in South Carolina to travel to New York City to see her father for the first time since his return. The ship is lost at sea, Theodosia with it. She is not yet 30 years old.
While no one's sure what happened to the ship on which she was traveling, there are many stories.
Present day: Theodosia is the inspiration for one of the songs in the musical Hamilton.
____
Earlier and elsewhere:
+ This Mental Floss post about Theodosia Burr includes a bunch of interesting bits
+ On Elizabeth Schuyler and Alexander Hamilton: "You maintain your empire in spite of all my efforts..."