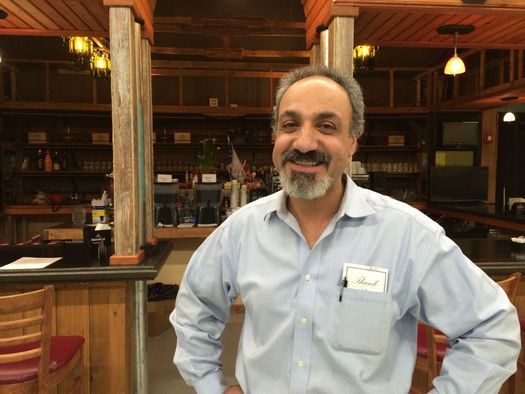 The new Phoenicians Mediterranean Palace recently opened on Fuller Road in Colonie. It's the successor to the Phoenicians Restaurant on Central Ave -- and it's big. The space itself is huge, and owner Robert Rahal has big plans for it.
Here's a quick look around, along with a few bits about what's in the works...
Look up
There are a handful of photos above in large format -- click or scroll all the way up.
What's in store
Phoenicians Mediterranean Palace currently makes use of 12,000 square feet in a strip mall on Fuller Road (it's the former Deli Warehouse space), and Robert Rahal said they'll soon be using 20,000 square feet -- with plans for more square footage after that. (The space is roughly the size of a small supermarket.) So, yeah, it's really big.
Here's what's in store for the ambitious plan for the space:
+ A restaurant serving breakfast, lunch, and dinner. This portion is already open.
+ A coffee shop and wi-fi lounge, also already open.
+ A Mediterranean deli counter (operating), an Italian deli counter (starting this week), and a kosher-style deli counter (starting soon).
+ Baked goods and desserts, starting up soon.
+ A full bar -- this is not yet operating because they're waiting on a liquor license.
+ A banquet hall space, planned for the near future.
+ Rahal is a jeweler and goldsmith, and the venue also includes space for this business. (It had previously been located across Central Ave from the former restaurant.)
"It's a huge jump," Robert Rahal told us this week of the project. "It was time for me to expand. At my other location, I could only go so far. I needed to expand and I made it."
Rahal said he had been looking for a space for the project for the last five years before finally coming across this place two years ago. He was drawn to the location and ease of access from both I-87 and I-90 -- "It's super easy to find." And he liked that it's just down from the road from UAlbany and the College of Nanoscale Science and Engineering.
Also: There's parking, and lots of it. Rahal said the previous Phoenicians location had just 16 parking spaces on site and it was a constant struggle, especially when hosting larger parties and events.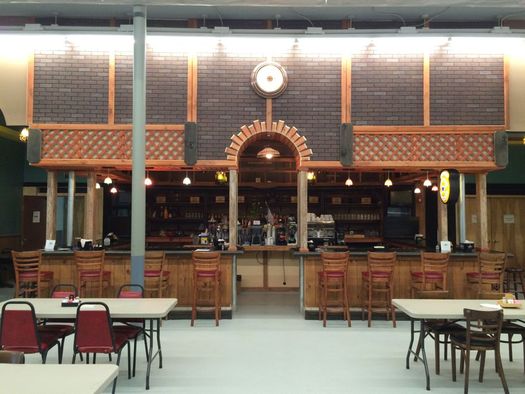 Inspiration
So why make the jump and take on such a big project?
"Getting everyone under one roof, that's my main inspiration," Rahal explained. "For the Mediterranean people, for the Middle Eastern people -- that's combined, the Muslims, the Christians, the Jewish -- there is not one place where you can come in and have a meal that welcomed these three people all at the same time. And that's what made me fall in love with the idea. I need a place big enough to hold a party for either one of us welcome, every one of us welcome. Something for them to do all under one roof."
Rahal himself is from the Mediterranean. He immigrated to the United States from Lebanon in 1984. And he clearly loves this area -- get him talking about it, and he'll go on about the Capital Region's location, its weather, its amenities, the Hudson River, the "awesome" people here.
"I am an immigrant and I am proud of it. But I am more proud that I am a US citizen."
If you ever ate at the former Phoenicians location, there's a good chance you met Rahal -- who, in our experience, was always exceptionally warm and gracious. So we were curious about his philosophy of hospitality.
"I always want to treat people the way I want to be treated. And I don't want it any other way," he said. "Whenever I leave my businesses, I am a customer everywhere. And I do know where I want to go back again and again and where I do not want to go back again. If I don't feel welcome, if I don't feel that warmth and smile, shake hands, tell me your name... I don't want to be there. I remember people by their names, not just their faces. I remember everyone who comes into my door, I have to acknowledge everyone who comes into my door, make sure they know I know they're here. That's what I want to do."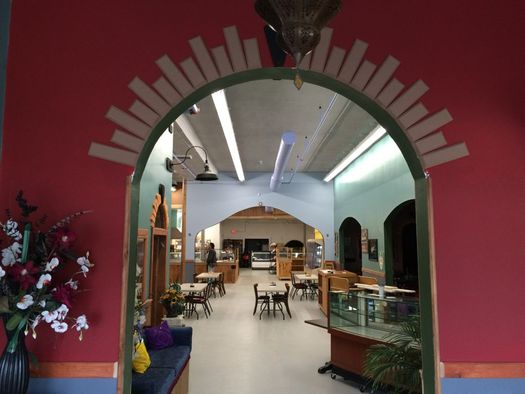 What's next
As the various aspects of the Phoenicians Mediterranean Palace get up and running over the next few months, Rahal said he expects the business will eventually include 50-60 jobs.
And he said he's also working on another project -- something even bigger -- that he wasn't ready to disclose yet, just that it's something unique for this area and may not exist in this country. He's looking about five years out in the future for that.
"This is only the tip of the iceberg of what I have coming up for Albany."
Find It
Phoenicians Mediterranean Palace
71 Fuller Rd
Albany, NY 12205
Hi there. Comments have been closed for this item. Still have something to say? Contact us.