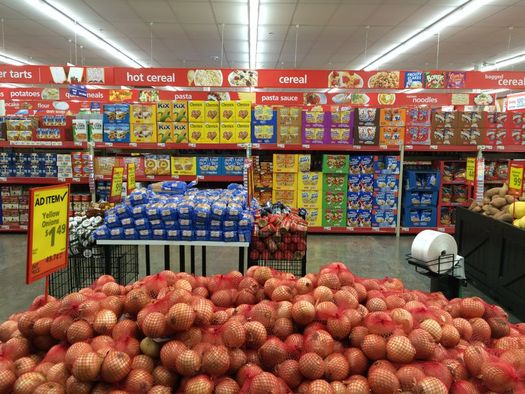 The Save-A-Lot chain opened a new supermarket on Central Ave in Albany Thursday, just about two blocks west of Swinburne Park. It's the company's second store in the city, joining one on Delaware Ave.
The store is in a building that, in the immediate past, was an Albany Med office. But its earlier lives include time as both A&P and Star grocery stores. So it's new, but also kind of old.
Save-A-Lot is a discount chain that specializes in small-format stores -- at 20,000 square feet the Central Ave store is one of the smaller supermarkets in this area. And one of the location types it looks for is densely-populated neighborhoods, the sorts of neighborhoods that, at least in the Capital Region, have struggled to attract new supermarkets over the last few decades.
"We're like a well-kept secret from a lot of people even though we have 1,300 stores across the United States," said Tom Kallio, the northeast business unit director of Save-A-Lot, Thursday. "But because we don't have a big footprint, we don't make the big thunder."
Here's a quick look around the new store, along with a quick chat with Kallio about why the company seeks dense, urban neighborhoods.
Photos
Look up: photos are at the top in large format -- click or scroll all the way up.
Interview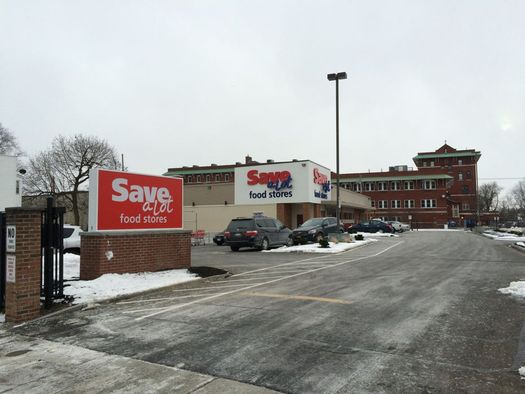 For people who are not familiar with the Save-A-Lot chain, what's the overall approach and what should people expect when they come in?
We're an edited assortment, which means you're not going to see 24 kinds of ketchup here. You're going to see two -- you're going to see Heinz and our brand. Because we're in a smaller footprint, we can't carry everything. But what we carry is the best, and then we give a great value on our private label, which is generally about 40 percent less than what you're going to pay at a traditional grocery store. And that's what our niche is.
And it's a smaller footprint so it's easier to shop.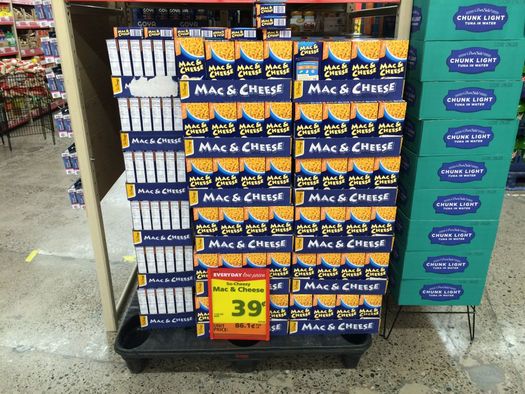 You already have one store in Albany, over on Delaware Ave. What was it about this location that was attractive to you?
Look at Central Avenue, all you have to look at is the street and you say this is where we have to be -- because of the traffic and then the density of the population around here. There's no doubt, with a smaller footprint store, we get more walkers that come in. So that's important for our business model, that's the customer that we really serve.
You also have to recognize who your competitors are. And if you have a good, dense population there's room for one more -- and that's what we looked at.
Because you are down the street from three big chains, so does that concern you at all?
No, it doesn't concern us. Because, number one, they have their model of business -- which is a good one -- and we have our model of business -- which is a good one. And we coexist with the big guys in all of our markets.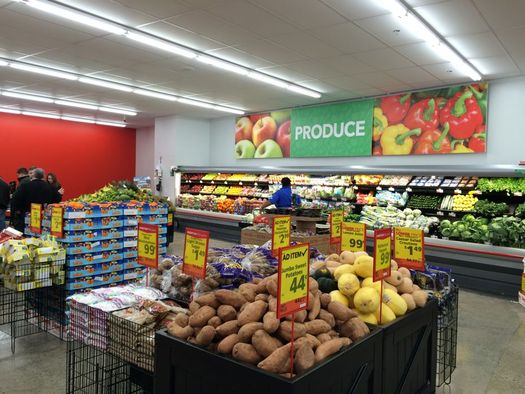 Are there certain things about running a store like this that are different from the super-big supermarkets?
Yeah, it's a little bit tougher. You don't have the square footage to store a lot, so we bring in more frequent deliveries. We don't have as many employees as the big stores, so our managers really have to work and have to manage.
So, it's a little bit different on the logistics. But we also do do fresh-cut meat and we do have fresh produce. But we don't get into a lot of the peripheral service departments because that adds space -- and we don't have space.
When you look at other parts of this area, do you see potential for other locations?
Oh, yeah, we'll look at a couple more locations. There's a lot of good areas around here. And if the right deal comes up, we'll take a look at it. It's all about the deal.
Density is the first thing we look for. But also the traffic flow, and if we can be on a bus line that's even better for us, because that's the type of clientele we serve. And that's really what it comes up to.
This interview has been edited and condensed.
Earlier on AOA:
+ Warehouse District wine bar, new supermarket among plans up for review in Albany
+ Comparing the size of Capital Region supermarkets
Find It
Save-A-Lot
612 Central Ave
Albany, NY 12206
Say Something!
We'd really like you to take part in the conversation here at All Over Albany. But we do have a few rules here. Don't worry, they're easy. The first: be kind. The second: treat everyone else with the same respect you'd like to see in return. Cool? Great, post away. Comments are moderated so it might take a little while for your comment to show up. Thanks for being patient.