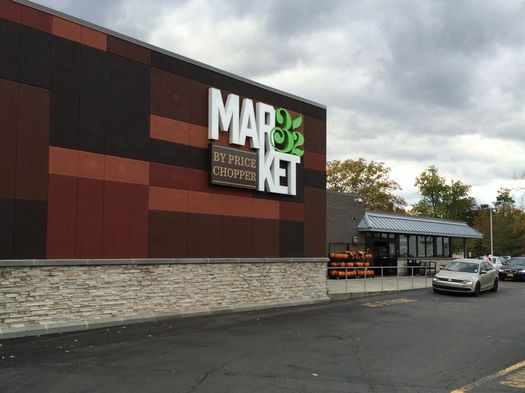 Back in November Reuters reported that that the Golub Corp was in "advanced talks" about a potential sale of the Price Chopper/Market 32 supermarkets to Albertsons, the huge chain of chain based out west. And now this week the supermarket trade publications are reporting the deal is off.
From Food Trade News:
During the past six months, multiple financial sources told us that interest in the approximately 135-stores chain was far from robust with Albertsons emerging as perhaps the only bidder to acquire the whole company (reportedly minus real estate) for about $1 billion. ...
However, we were told that, just before 2016 ended, Albertsons elected not to pursue the Price Chopper purchase, opting instead to prioritize its effort to take the company public, something it first announced 18 months ago.
And from Supermarket News:
Price Chopper engaged the advisors last year as it sought additional capital investment for the purpose of funding the ongoing transformation of its stores from the Price Chopper banner to the Market 32 concept it introduced in 2014. Price Chopper has said that initiative would cost about $300 million over five years to convert roughly half of its 135 stores.
Sources told SN this week it was likely that Price Chopper would continue to seek avenues for new investment but that a strategic acquisition was unlikely with Albertsons off the table.
Both articles are interesting not just in the alleged specifics about the situation surrounding Price Chopper, but also how the big picture is about the sloshing motion of huge pools of capital. In some sense, Price Chopper -- a billion dollar company -- is just a cork in a vast ocean of money. (Alas, aren't we all.)
The Golub Corp never acknowledged the rumored deal back in November -- Neil Golub called the reports "nonsense articles coming from halfway across the country." And the company no-commented it again today. [Biz Review]
Earlier on AOA: The potential sale of Price Chopper would be a big deal (and not just because of the price)