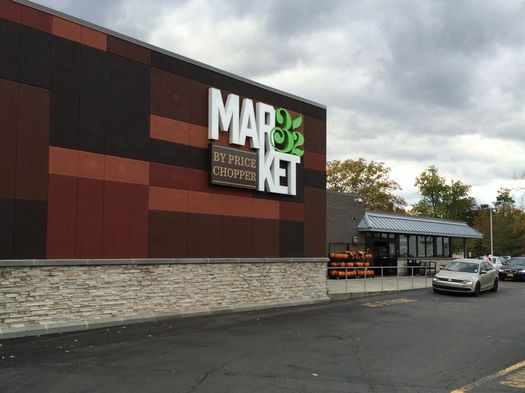 One of the big local news stories this week is the Reuters report that the parent company of Price Chopper is in "advanced talks" for a billion-dollar sale of the supermarket chain to Albertson's, a huge chain of chains headquartered out west.
The Reuters story is based on unnamed sources, and the central players are no-commenting it. (Neil Golub was a little more pointed in not addressing the story.) But the idea that the Golub Corp has been exploring some sort of sale or deal for Price Chopper/Market32 has popped up recently, most notably in a report in the trade journal Supermarket News this past August. And it fits with the overarching trend of consolidation withing the supermarket industry.
So, if a Price Chopper sale is in the works -- and that's still if -- it would be one of the biggest Capital Region news stories in recent years. Here are a few reasons why...
Price Chopper has a ton of stores here
Price Chopper/Market32 has more than 130 stores across New York, Massachusetts, Vermont, Connecticut, Pennsylvania, and New Hampshire. Of that total, more than 40 of the stores are in the greater Capital Region -- and 28 of them are in the Capital Region's four core counties.
It holds the top spot for market share in the Albany metro, and the #2 spot in many surrounding metros.
Also, another key bit about the number of Price Chopper's stores here is some of them are smaller-format, urban stores -- the sorts of stores that many chains don't build these days. And many of these stores are in areas that would be (even further) underserved by supermarkets if the stores weren't there.
Price Chopper is one of the area's biggest employers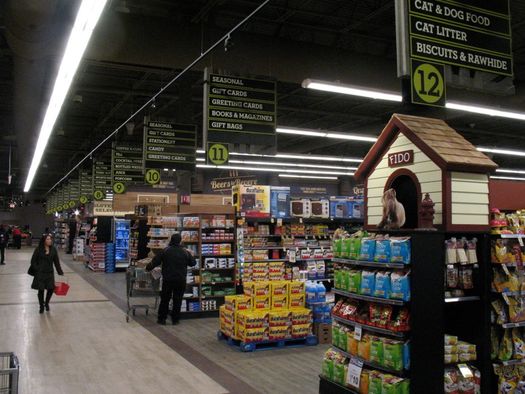 Between all those stores and the Golub Corp headquarters in Schenectady, the company employs more than 8,200 people in the area, according to figures released by the state earlier this year.
That total makes Price Chopper one of the area's third-largest private employer, behind only St. Peter's Health Parnters and Albany Medical Center.
The company's roots are long and deep
As you probably know, Price Chopper is a hometown company. Lewis Golub -- an immigrant -- founded a store in Schenectady in 1900. And it grew from there first into a wholesaler, and then eventually what we'd now recognize as a modern supermarket. By the end of the 1950s, "Central Market" had 25 locations here. And in the 1970s it changed its name to Price Chopper. And the chain is in the process of modernizing, and changing its name, again as Market32.
Throughout the company's history it's been privately held, and largely led by members of the Golub family. The current CEO -- Scott Grimmett, named to the job this past January -- is first non-Golub to hold the role. (Grimmett came over to Golub Corp in 2012 after more than three decades with Safeway, which is owned by... Albertson's.)
Along the way, many members of the Golub family have been prominent figures in the Capital Region, donating money to various institutions and serving on boards. Heck, it's a local tradition that Neil Golub pops up on local TV every holiday season to show people how to carve a turkey, like he's the Capital Region's grandfather.
In large part because of all that history, the chain holds a unique spot in the culture of this area. Just look at all the local chatter the Price Chopper-Market32 name change generated. Not a lot of institutions have that sort of position in the local collective consciousness.
A Capital Region with a not-locally-owned Price Chopper is uncharted history
Here's another way to think about this possible sale: For the entire history of modern supermarkets, a span of something like six or seven decades, Price Chopper has been a prominent player -- pretty much the prominent player -- in the local supermarket scene. And the fact that it's been locally owned has probably played a not-small role in keeping it that way.
If the Price Chopper chain is sold, it probably won't mean much change -- at first. But it's also easy to imagine that the whole scene gets a shake-up eventually. Maybe the new megacorp owner isn't as committed to those small-format stores. Maybe a private equity-backed buyer shows more interest in cutting costs and jobs. And/or maybe other competitors -- like, say, a certain family-owned Rochester-based chain that may or may not have some sort of unofficial family-to-family agreement to not set up here -- sees a chance to come here and grab market share.
A non-local Price Chopper will be something the Capital Region has never seen. And that's going to be at least a little bit weird.
____
Earlier on AOA: Supermarket Week 2016
+ Supermarket Showdown 2016
+ Giving ALDI a try
+ Recalling the grocery stores of Albany's past
+ What's a bit of supermarket shopping savvy that you can share?
+ Talking supermarkets with an industry analyst
Hi there. Comments have been closed for this item. Still have something to say? Contact us.