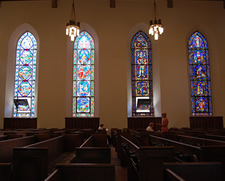 M. writes:
Hi I recently moved to Albany and I am looking for a good church hopefully one that is progressive, friendly and diverse.
We've had similar questions in the past, but it's been years since the last one and things change.
So, got a suggestion for M.? Please share! And sentence or two about why you're recommending a specific church can be very helpful.
Hi there. Comments have been closed for this item. Still have something to say? Contact us.