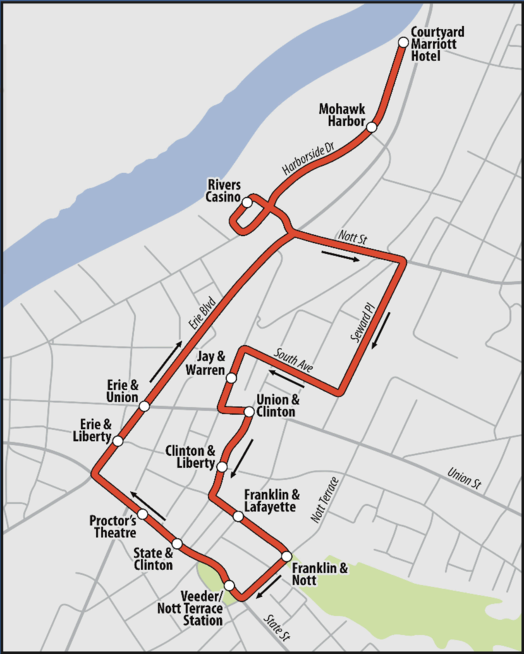 Earlier this month when CDTA announced the new Capital City Shuttle service for downtown Albany, officials mentioned that they were working on a similar service for Schenectady.
And the transit org officially announced that service Tuesday: The Electric City Trolley starts this Thursday, June 22. It'll run Thursday, Friday, Saturday from 4 pm to 1 am, with pick-ups every 20 minutes at each stop. And it's free.
That's a map of the route above.
Like the Albany service, the Electric City Trolley will have realtime schedule and tracking info as part of the Cityfinder app built by Transfinder (iOS | Android). If you've already downloaded it, you don't need to do so again -- just launch the app and it will now give you the option of which city you'd like to see.
CDTA advertises on AOA.