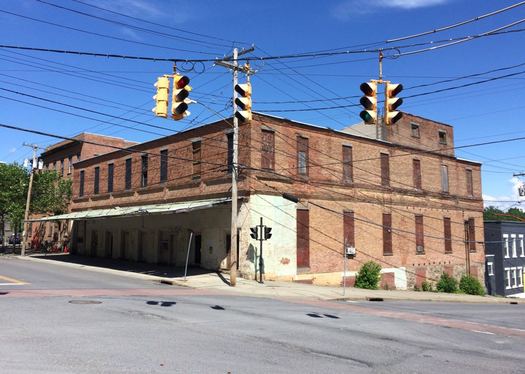 Updated
Capital Rep has bought the old warehouse building that sits on the northeast corner of North Pearl Street and Livingston Ave -- the former Gomez Electrical Contracting building -- the theater company officially announced Friday afternoon. From a Cap Rep/Proctors press release:
The Gomez building, located less than a half-mile from theREP, affords over 30,000 square feet of work and storage space.
For many years, theREP has rented production facilities from The Egg, at the Governor Nelson A. Rockefeller Empire State Plaza. Having its own nearby facility offers permanence, malleability and much greater capacity, while reducing costs and providing an economic anchor on the N. Pearl Street corridor.
Going forward, the theatre's technical staff will build, repair and store all set pieces and scenic elements at 251 N. Pearl Street, which also houses offices for the production team.
The theater company has no plans to hold performances there, spokesman Michael Eck said via email Monday.
The purchase isn't a surprise -- word about the potential deal surfaced earlier this year, and the Business Review reported in May the building was under contract. But its use as a production space instead of a performance space is a twist on what had been circulating. And it sounds like the change was a bit of a surprise to the owner of the building -- Mike DeMasi reports a closing date hasn't been scheduled, yet. [Biz Review x2]
That area of Albany, just north of downtown proper, has a lot projects in development right now. The redevelopment of the Ida Yarbrough Homes across Pearl Street is in progress. Just down the hill on Livingston, Albany Distilling Co. is repurposing a building as a new tasting room and retail shop. Around the block on Broadway, developer Patrick Chiou is renovating a row of vacant housing. And on the block just to the south, between Pearl and Broadway, work has started for new construction that will include 100 residential units on a former parking lot.
Find It
Capital Rep production facility
251 N Pearl St
Albany, NY 12207