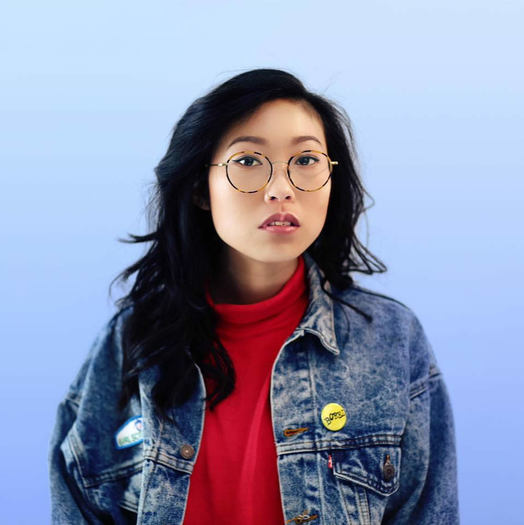 The fall lineup for the NYS Writers Institute visiting writers series is out. And holy moly, is it packed with events featuring high-profile authors, writers, filmmakers, and journalists.
Here's a quick overview of the schedule...
Check the full schedule at the NYSWI page for times and locations, which vary. Events are free unless otherwise noted.
August 31: Awkwafina, rap artist and actress
September 7: James Hart, writer, poet, and activist
September 8: Screening of Backpack Full of Cash, with commentary by director/producer Sarah Mondale and producer/editor Vera Aronow
September 14: Tyehimba Jess, Pulitzer Prize-winning poet
October 3: Madeleine Thien and Peter Ho Davies, award-winning novelists
October 6: Matteo Farinella, neuroscientist, illustrator, and author
October 12: Kurt Andersen, award-winning author and journalist, and radio host ($30, includes book)
October 13-14: Symposium: Telling the Truth in a Post-truth World, with appearances by Bob Schieffer, Douglas Brinkley, Amy Goodman, Harry Rosenfeld, Glenn Thrush, Gilbert King, Bill Keller, Lydia Polgreen and many others.
October 17: Claire Messud, novelist
October 26: Ryan Smithson, Iraq war veteran and memoirist
October 30: Doug Wright, Pulitzer Prize-winning playwright
November 1: Griffin Theatre Company performance of Ghosts of War, with post-show discussion with author Ryan Smithson
November 3: Screening of Bringing Out The Dead, with commentary by former paramedic Joe Connelly, on whose novel the film is based, and members of UAlbany's Five Quad Volunteer Ambulance Service
November 9: Roz Chast, The New Yorker cartoonist, and Robert Mankoff, The New Yorker cartoon editor
November 10: Lois Lowry, award-winning children's author
November 13: Russell Shorto, author and journalist
November 16: John Freeman Gill, journalist and novelist
____
See also the classic film series slate for the fall.
photo via Awkwafina Facebook