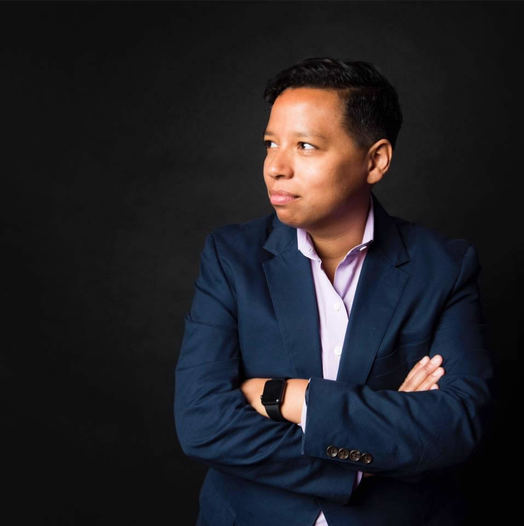 Tucked into the new schedule of fall events for the New York State Writers Institute is mention of a series of events -- including a big gathering at UAlbany's downtown campus October 13-14 -- called "Telling the Truth in a Post-truth World." Blurbage:
What is truth in an era that has been called post-truth?
What does it mean that Oxford Dictionaries declared "post-truth" its international word of the year in 2016? Or that Time magazine recently asked on its cover: "Is Truth Dead?"
The New York State Writers Institute presents a series of events, culminating in a two-day conference featuring acclaimed journalists, authors, historians, and First Amendment scholars, who will share their views on issues including "fake news;" Constitutional protections for a free press; information overload; the shifting roles of social media; hacking and cybersecurity; and more.
The October 13-14 symposium slate includes a bunch of discussions featuring high-profile journalists, media thinkers, and academics. Among them: Lydia Polgreen, Bob Schieffer, Bill Keller, Amy Goodman, Tim Wu, Harry Rosenfeld, Maria Hinojosa, Jeff Jarvis, and Gilbert King.
And October 12, author/journalist/radio host Kurt Andersen will be on the uptown campus for a conversation. Admission for that talk is $30 and includes a copy of Andersen's new book, Fantasyland.
Here's the panel lineup for the symposium...
Symposium
Events are in Page Hall on the downtown UAlbany campus. Blurbage via NYSWI.
October 13: Media in the Age of New Technology: Fake News, Information Overload, & Media Literacy (4-5:30 pm)
+ Moderator: Bob Schieffer, moderator of three presidential debates, former anchor of CBS Evening News and Face the Nation, and author of Overload: Finding the Truth in Today's Deluge of News (2017)
+ Franklin Foer, staff writer of The Atlantic and former editor of The New Republic, and author of World Without Mind: The Existential Threat of Big Tech (2017)
+ David Goodman, contributor to Mother Jones magazine and co-author with his sister Amy Goodman of the book Democracy Now! Twenty Years Covering the Movements Changing America (2016)
+ Maria Hinojosa, trailblazing journalist and talk show host, anchor and executive producer of Latino USA and founder of the Futuro Media Group, dedicated to promoting diversity in American media
+ Tim Wu, professor at Columbia Law School, originator of "net neutrality" and author of Master Switch: The Rise and Fall of Information Empires (2010), and The Attention Merchants: The Epic Scramble to Get Inside Our Heads (2016)
October 14: Presidents and the Press: Trump, Nixon & More (8-9:30 pm)
+ Moderator: Bob Schieffer, moderator of three presidential debates and former anchor of CBS Evening News and Face the Nation
+ Douglas Brinkley, CNN Presidential historian and biographer of Teddy Roosevelt, FDR, Jimmy Carter and Gerald Ford
+ Amy Goodman, investigative reporter, host and producer of the award-winning news program, Democracy Now! that airs on over 1,400 public television and radio stations worldwide
+ Harry Rosenfeld, Times Union editor-at-large, and former Metro Editor at The Washington Post who oversaw the paper's coverage of Watergate
+ Glenn Thrush, White House correspondent for the New York Times
October 14: Dirty Deeds: Election Mischief, Cybercrimes & Civil Liberties (9:30-11 am)
Moderator: Victor Asal, UAlbany faculty expert in terrorism and homeland security and Chair, Department of Public Administration
+ Russell Banks, bestselling novelist, past President of the International Parliament of Writers, and founder and President of Cities of Refuge North America
+ David Daley, Digital Media Fellow at the University of Georgia, and author of Ratf**ed: The True Story Behind the Secret Plans to Steal America's Democracy (2016)
+ James Steiner, ex-CIA official and Program Coordinator for Homeland Security, Cyber Security and Emergency Management at UAlbany's Rockefeller College
+ Kelley Vlahos, Managing Editor of The American Conservative, longtime political writer for FoxNews.com, and journalist specializing in national security, war policy, and civil liberties
October 14: Race, Class, and the Future of Democracy (11:30 am-1 pm)
Moderator: Gilbert King, Pulitzer Prize-winning historian and author of Devil in the Grove (2012)
+ Carol Anderson, professor of African-American History at Emory University and author of the national bestseller, White Rage: The Unspoken Truth of Our Racial Divide (2016)
+ José Cruz, Director of UAlbany's Center for Latino, Latin American, and Caribbean Studies, and author of Puerto Rican Identity, Political Development, and Democracy in New York, 1960-1990 (2017)
+ Juan González, investigative reporter, co-host of Democracy Now! and author of Harvest of Empire: A History of Latinos in America (2000), and Reclaiming Gotham (2017)
+ Adrian Nicole LeBlanc, journalist, MacArthur Fellow, and author of Random Family: Love, Drugs, Trouble, and Coming of Age in the Bronx (2003)
October 14: The First Amendment & Free Speech Under Attack (2:30-4:30 pm)
Moderator: Ashleigh Banfield, award-winning journalist and TV personality, host of Primetime Justice on HLN and former anchor of CNN'S Legal View
+ Floyd Abrams, the nation's pre-eminent First Amendment attorney, senior counsel at Cahill Gordon & Reindel LLP, and author of The Soul of the First Amendment (2017)
+ Anthony Paul Farley, James Campbell Matthews Distinguished Professor of Jurisprudence at Albany Law School, where he teaches Advanced Constitutional Law
+ Kristina Findikyan, senior counsel at Hearst, one of the nation's largest media companies, where she specializes in First Amendment and libel law
+ Richard Honen, corporate attorney in charge of the Albany office of Phillips Lytle LLP and conservative commentator on WAMC's The Roundtable
October 14: The End of Newspapers?
+ Moderator: Rex Smith, editor of the Albany Times Union and host of "The Media Project" on WAMC/Northeast Public Radio
+ Jeff Jarvis, professor at the CUNY Graduate School of Journalism, creator and director of its News Integrity Initiative, and author of What Would Google Do? (2009)
+ Bill Keller, former executive editor of The New York Times and director of The Marshall Project, an investigative journalism project on criminal justice issues
+ Pamela Newkirk, journalist and professor of journalism at NYU, and author of Within the Veil: Black Journalists, White Media (2000)
+ Lydia Polgreen, editor-in-chief of HUFFPOST (The Huffington Post), and former editorial director of New York Times Global
Film screenings
There are also two film screenings to go along with "Telling the Truth in a Post-truth World":
September 22: Harvest of Empire
"Based on the nonfiction book of the same name by award-winning journalist Juan González, this powerful documentary examines how the influx of immigrants from Latin American countries to the United States has been linked to American foreign policy." 7:30 pm
October 6: All The President's Men
With discussion from Harry Rosenfeld, Times Union editor-at-large, and former metro editor at the Washington Post during Watergate. 7 pm
____