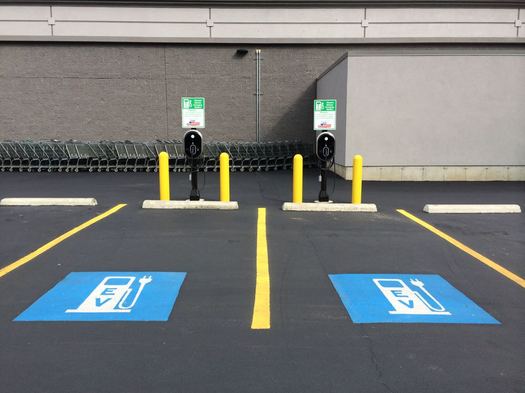 The number of electric vehicles sold in New York took a big percentage jump during the first half of this year, according to the Cuomo admin. Sales were up 61 percent from January to June 2017 compared to the same period in 2016.
The administration attributes to the jump to the new electric vehicle rebate the state started offering this spring. New York State is now offering up to $2,000 for qualifying vehicles, bringing the total potential federal and state rebate to $7,500. The Cuomo admin points to a sharp uptick in sales this year after the rebate started (sales January to March were up 44 percent compared to 2016, and up 74 percent April to June.)
The total number of electric vehicles sold in New York State during the first half of this year: 4,209. And through the end of August, there have been 2,332 "Drive Clean Rebate" applications submitted.
Sales of electric vehicles nationally have been on a relatively big upswing this year compared to last. All electric vehicles -- both totally electric and plug-in hybrids -- were 45 percent compared January-July this year compared to same period in 2016 (fully electric sales were up 86 percent). [Clean Technica]
Here's an online calculator that NYSERDA's posted that tries to figure whether buying an electric vehicle makes sense for a person given their driving habits.
Even with large percentage sales increases, EVs are still a tiny slice of the overall market. [Recode] [LA Times]
Hi there. Comments have been closed for this item. Still have something to say? Contact us.