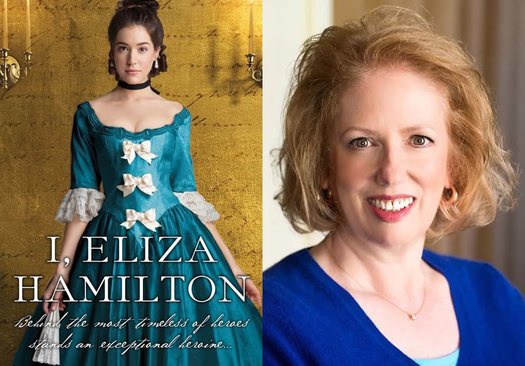 Susan Holloway Scott -- author of the new book I, Eliza Hamilton -- will be at the Schenectady County Public Library this Saturday, October 14 at 1 pm for a talk. It's free.
Elizabeth Schuyler Hamilton was, of course, the wife of Alexander Hamilton and the daughter of Philip Schuyler. She grew up in Albany at the Schuyler Mansion, which still stands today in the city.
I, Eliza Hamilton is a novel of historical fiction. From a comment by a Holloway Scott on Good Reads:
I grew up in the NYC area, where Alexander Hamilton has always been something of a hero. But it was his wife Eliza who interested me more, and I loved being able to tell her side of the Hamilton story. Yes, my book is fiction, but I relied on primary sources - letters, journals, and contemporary accounts - to bring Eliza, Alexander, and their world to life. (Eliza herself didn't make it easy by destroying - or having one of her sons destroy - nearly all of her own letters.) "I, Eliza Hamilton" is not only her story, but the story of her marriage to Alexander, who must have been a wonderfully easy man to love, but also a challenging man to be married to.
Susan Holloway Scott has written many historical novels. And she's of the writers of the Two Nerdy History Girls blog.
Earlier: "You maintain your empire in spite of all my efforts..."
photo: David Campli