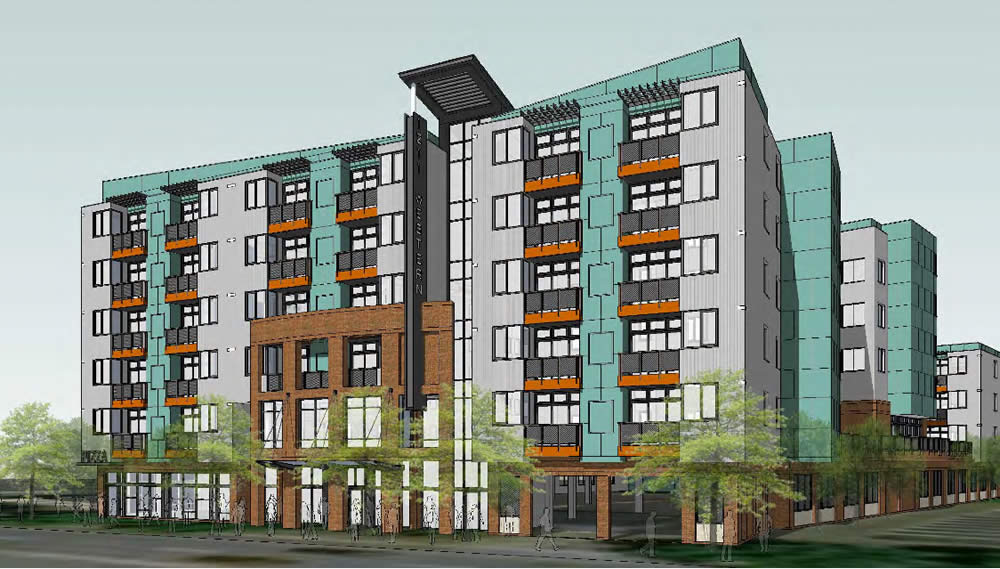 A few clips from the trailer for the upcoming episode of Exciting Tales of the Albany Planning Board...
Two large residential projects are on the agenda for the Albany Planning Board meeting next week -- one across from St. Peter's Hospital on New Scotland Ave; the other on Western Ave near UAlbany.
And based on the site plans and renderings/elevations filed, both look like they have the potential to significantly change the streetscapes of those areas...
563 New Scotland Ave

FM Promontory Capital is proposing to remake the retail strip at New Scotland Ave and South Allen Street across from St. Peter's with new/renovated retail space and a new apartment building behind the strip (streetview/map). The $18 million plan proposes to: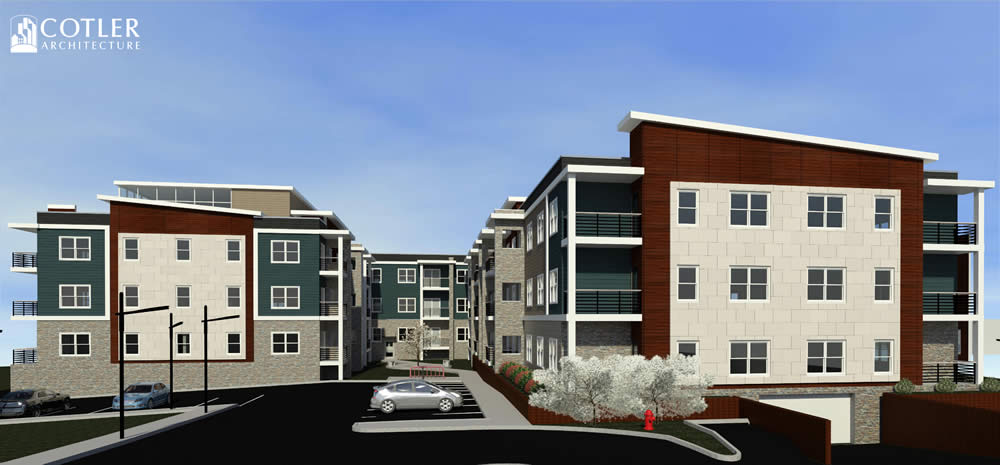 + Demolish and rehab a portion of the existing buildings on the retail strip, which currently include a US Post Office and empty space that had previously housed a drug store and, for a recent fleeting moment, a mattress store. The new space would included roughly 14,000 square feet for retail and a restaurant. There'd be a subsurface garage with approximately 78 spaces.
+ Construct a new 88,267-square-foot apartment building with approximately 93 units on parcels at the end of Onderdonk Ave (the portion from New Scotland Ave). An existing garage would be demolished to make room. There'd be basement-level parking for +/-79 cars and surface parking for 81 +/- cars.
+ The 33 units of existing apartments in a complex that faces South Allen would be upgraded.
+ An existing home at 313 South Allen that dates 1911 would be demolished to make room for a driveway.
There are large format renderings of the proposed project at the top -- click or scroll all the way up.
This looks like a potentially transformative project for this neighborhood retail strip near the intersection of New Scotland Ave and Manning Boulevard. It also looks complicated, so we suspect there will be much discussion about it at the meeting.
Update: The developer is holding a community meeting about the project Tuesday, November 14 in the social hall at Temple Israel (across the street) at 7 pm.
1211 Western Ave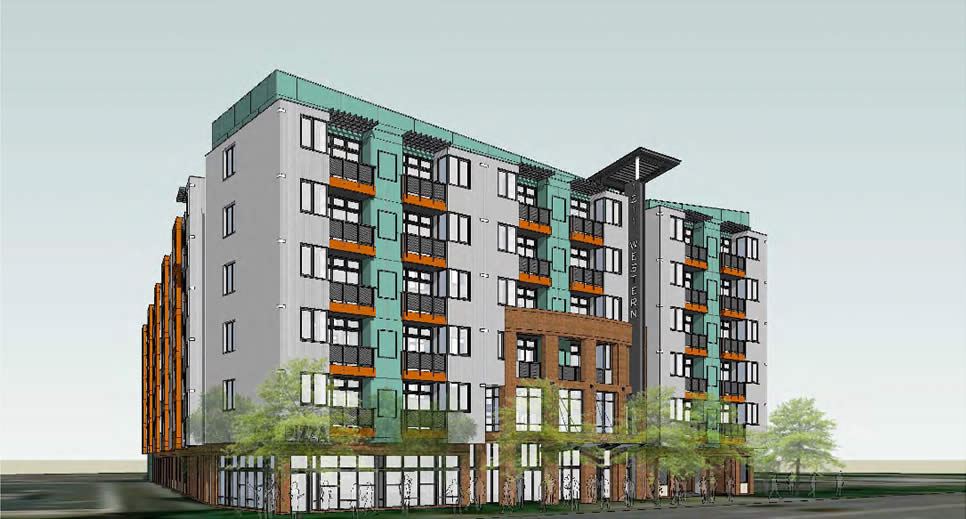 GSX Ventures is proposing to build a $33.5 million dorm-style apartment building on Western Ave near the UAlbany office buildings at University Place (streetview/map). GSX is the company that built the Aspen private dorm on Washington Ave across from UAlbany and is in the process of the building a second private dorm just down the street. The plan proposes:
+ A 6-story building with 118 apartments and 327 beds
+ The building would include roughly 12,000 square feet of office space and about 1,400 square feet for a "quick service" restaurant.
+ It would also include three levels of indoor parking with +/- 192 spaces.
+ To make room for the new building, an existing 12,000-square-foot office building on the site would be demolished.
There are a few large format renderings at the top -- click or scroll all the way up.
If this project ends up getting built, the area surrounding UAlbany's uptown campus will have added 926 beds in private dorm space over the course of about 5 years.
Planning board agenda for November 16, 2017
Albany Planning Board Agenda 2017-11-16 by alloveralbany on Scribd
Hi there. Comments have been closed for this item. Still have something to say? Contact us.